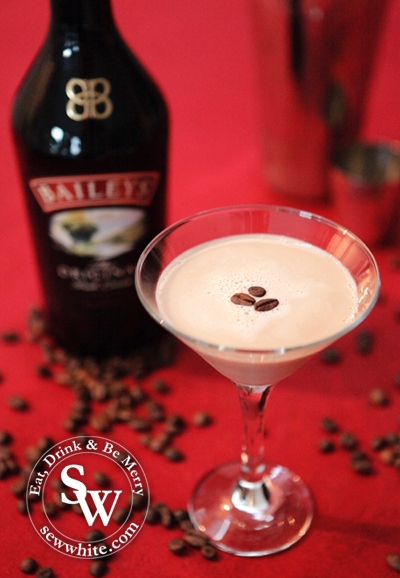 Baileys Flat White Martini Pudding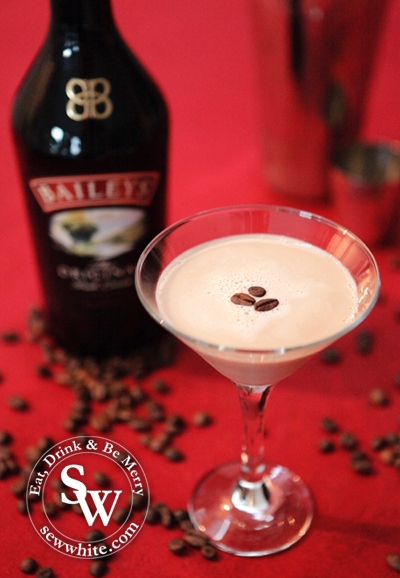 There is nothing better than a cocktail which is also a pudding and show stopper too. The Flat White Baileys Martini has become a huge success in my house because it tastes so good and is so simple to make. Once we knew we loved the drink we started to turn it into a pudding. It's only 4 ingredients and a quick shake to produce this beauty and you'll be very very glad you did.
Baileys Flat White Martini Pudding
Prep time:
Total time:
Ingredients
100ml Baileys Original Irish Cream Liqueur
50ml Vodka
50ml Cold Black Coffee/Espresso
1 scoop of coffee ice cream (I used Haagen Dazs)
a few ice cubes
a few coffee beans to decorate
Instructions
Add a few ice cubes to a cocktail shaker.
Pour the Baileys, vodka and coffee into the shaker.
Add the lid and shake until combined and cold.
Add a small scoop of ice cream to the cocktail glasses.
Strain into a cocktail glasses over the ice cream, decorate with a few coffee beans and serve straight away.
Notes
If you want to make it as a regular cocktail leave out the ice cream.
A special drink and pudding combination especially if you love coffee, Baileys, ice cream and cocktails. Four very delicious things in one. You will absolutely love it.
#FlatWhiteMartini #BaileysInspired