Flapjack Easter Nests
These Flapjack Easter Nests are so easy to make and taste delicious. They are baked in a cupcake tin and once baked turned into nests ready to decorate.
While stuck at home, my dad and I have been trying loads of different flapjack recipes. In the end I went back to my recipe which I have been used for years. The condensed milk keeps them soft once cooked. I'm not a fan of flapjacks which go rock hard after cooking. As it's Easter and mini eggs are the only eggs available I had an idea to make the flapjacks into Easter nests. I think they worked incredibly well!
For these I used a a cupcake tray for these. I greased it first and added a square of greaseproof paper to make sure they would come easily. After baking and while they were still in the pan, I used a teaspoon to push the middles down to make the nest shape. I then left to cool. To get them out of the cupcake tin once cooked, I used two spoons to pop them out. When ready to serve I added the mini eggs. They were so easy to make and looked gorgeous!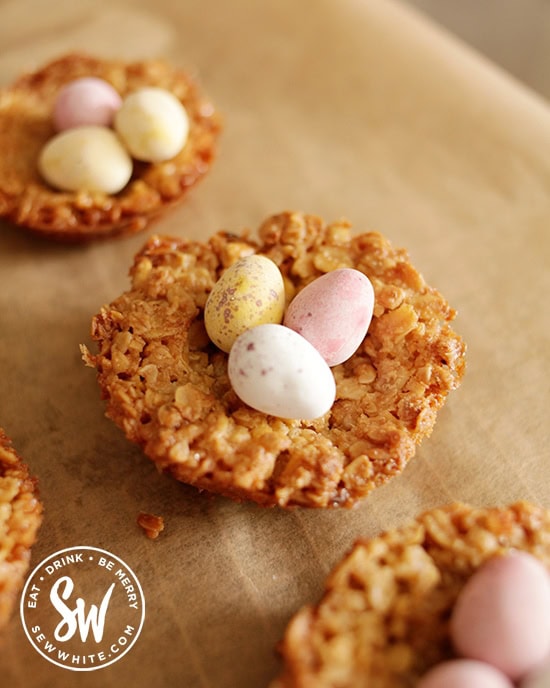 The finished golden brown Flapjack Easter Nests I think have been a highlight of my Easter weekend. The house smelled amazing as they were cooking and the family while all staying home were getting more hungry as the smell got stronger.
Flapjack additions
There are so many things you can add to flapjacks! If you love your chocolate add chocolate chips. Love M&Ms stir them in. Fancy more a nuts and seeds flapjack then add some too. Flapjacks are so easy to adjust and come up with multiple additions for. At Easter I love adding mini eggs, in winter cranberries and white chocolate are my favourite. I've added Biscoff spread in to the flapjacks before and even a chopped up crunchy bar. Aero bubbles also work well and go very gooey.
Kids flapjacks
These flapjacks are so easy to make and very fun for kids to make. They will need to be supervised for when melting the ingredients on the hob though. But as it comes to making the nests they are a perfect activity for little bakers. Especially fun for the kids is decorating the nests once cooked. Someone needs the very important job of adding the mini eggs!
If you want to make them even more kid friendly then you could add some icing and sprinkles to have a creative special. Even a simple white icing drizzle with a few sprinkles to stick on could be a lot of fun.
How to video
Once they were made and photographed, they were devoured. Always a good way to know they were enjoyed. Sadly they have nearly all disappeared now and writing this has made me so hungry!
To make Easter flapjack nests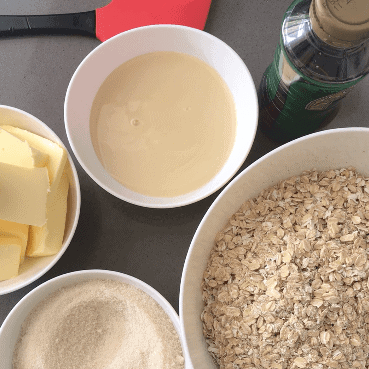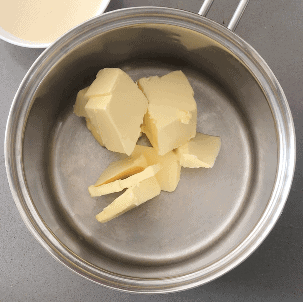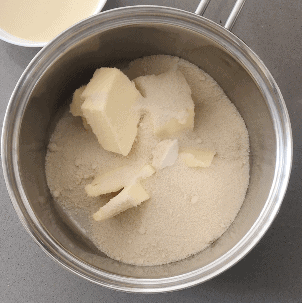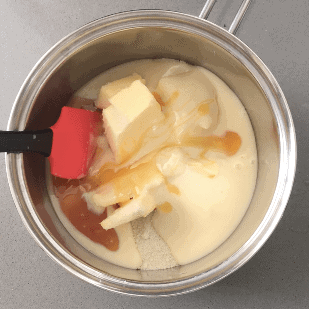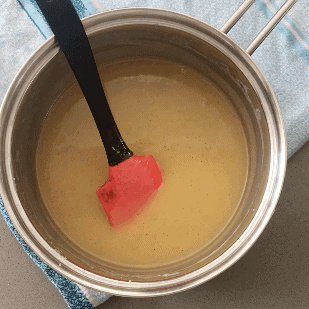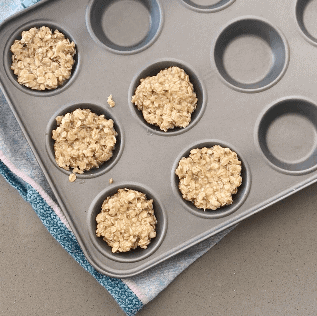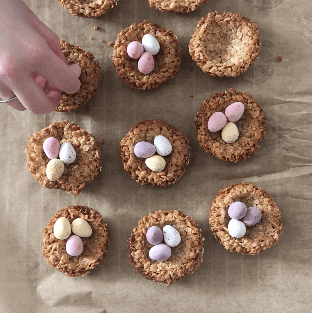 Flapjack Easter Nests
These Flapjack Easter Nests are so easy to make and taste delicious. They are baked in a cupcake tin and once baked turned into nests ready to decorate.
Equipment
12 hole cupcake tin / fairy cake tin

saucepan
Ingredients
125

g

condensed milk

125

g

golden caster sugar

2

tbsp

golden syrup

150

g

unsalted butter

300

g

Gluten Free oats don't use instant porridge oats
Instructions
Preheat the oven to 160ºC and grease a 12 hole cupcake tin with a little butter and a piece of greaseproof paper on the bottom. It helps getting them out easily.

Add the butter, sugar, condensed milk and golden syrup to a saucepan. On a low heat melt together and keep stirring until all combined.

Remove from the heat and stir in the oats.

Add a heaped tablespon of the mix to each of the cupcake tin holes.

Cook for about 12-15 minutes until light golden brown.

When you take them out of the oven use a teaspoon and push the centre of the flapjack down to make the nest.

While they are still be warm, use a spoon to lightly push the flapjacks away from the sides of the cake tin. Be careful, the tin and flapjacks will be hot. This will make sure they are easy to get out when cooler.

Once cool they should be crisp and easy to get out of the cupcake tin.

Top with mini eggs and enjoy these egg-citing sweet treats.
Nutrition
Follow me on Instagram to see what I've been making recently. www.instagram.com/sewwhite
Individual Mini Egg Cheesecakes
These No Bake Individual Mini Egg Cheesecakes are a super easy and cute way to make Easter desserts. A vanilla cream base with chopped in mini eggs stirred in.
Check out this recipe
Lemon and Ginger Flapjacks – Royal Wedding Bake
With the Royal Wedding proving a great inspiration for baking I've joined in for my local street party with these lemon and ginger flapjacks.
Check out this recipe
Speckled Easter Pinata Cake
A wonderful and beautiful show stopping Pinata Easter cake. The Duck egg blue icing is speckled with cocoa powder and when you cut in, you will find there are hidden Easter eggs inside. This Easter Pinata Cake will wow your guests and act as a beautiful centre piece for your Easter lunch.
Check out this recipe
Mini Egg Cookie Traybake
My Mini Egg Cookie Traybake takes my cookie tray bake recipe and gives it a super Easter twist. It's pretty much a chunky cookie dotted with mini eggs.
Check out this recipe
Easter Chocolate Fridge Tray Bake
These Easter Chocolate Fridge Tray Bake are always a fabulous addition to an Easter party or event. Quick to mix up and they fridge bake in about an hour.
Check out this recipe
Easy Mini Egg Pancakes
My Easy Mini Egg Pancakes are a super delicious treat for mini egg fans, with mini eggs chopped up inside and on the top. Breakfast and Brunch sorted.
Check out this recipe