Hi there, I'm Sisley and I am founder, creator, photographer, writer and tea maker for Sew White, a food and lifestyle blog based in South West London. I started my blog in 2011 and since then I have adapted and made my website to the trusted brand with loyal following it has now. My easy to follow recipes, fun reviews and lifestyle pieces contribute to a friendly and welcoming blog which attracts a large range of repeat readers.
I love to write and share my recipes, they are tested over to over, to make sure they work. I'm lucky enough to also be able to write and share posts about my life in Wimbledon, my hobbies, my fiancé, crafts and interiors too (more to come).
As well as writing my blog, I am also a freelance writer, website builder, wordpress advisor, blog coach and social media manager.
I am currently an Ambassador for Elys Wimbledon as the Home and Food Tastemaker. I create recipes, style tables, write for them and promote their beautiful range of kitchenware and home ware.
Who I have worked with
Followers and Engagement
Sew White Blog receives on average 18,000 page views a month and I'm currently I'm the Top 50 UK food bloggers in the UK. On my social media I have a following of over 15,000 – 10.5K on Instagram, 4K on Twitter and 1400 on Facebook. On Pinterest my monthly unique views are 127K. All platforms have a high level of engagement with Instagram stories and Twitter leading the way
Ways to work with me:
My Sew White blog has a large and regular readership, so collaborating with me on the Blog or on social media is a great way to gain exposure for you as a brand and help you to reach the right target audience for your product.
I can offer:
Honest reviews of products and services
Giveaways
Sponsored content
Social Media Promotion
Freelance Writing and social media management
Advertising
Product/Brand ambassadorships
I also offer bespoke content packages across my blog, social media and client's websites too. Please get in touch to discuss your requirements. To request a media pack please contact [email protected]
Sew White Features in the Press and Online:
Recipe for Le Creuset
Hotel du Vin
Sisley is the ultimate food blogger in Wimbledon and South West London. She has a wide audience of active followers who react instantly to the offers and updates she posts about Cannizaro House. From decoration cooking or fashion, a post on her website will have a great value to your company

Anne Sophie Paul, Events Manager at Hotel du Vin
Styling the Christmas table for Elys Wimbledon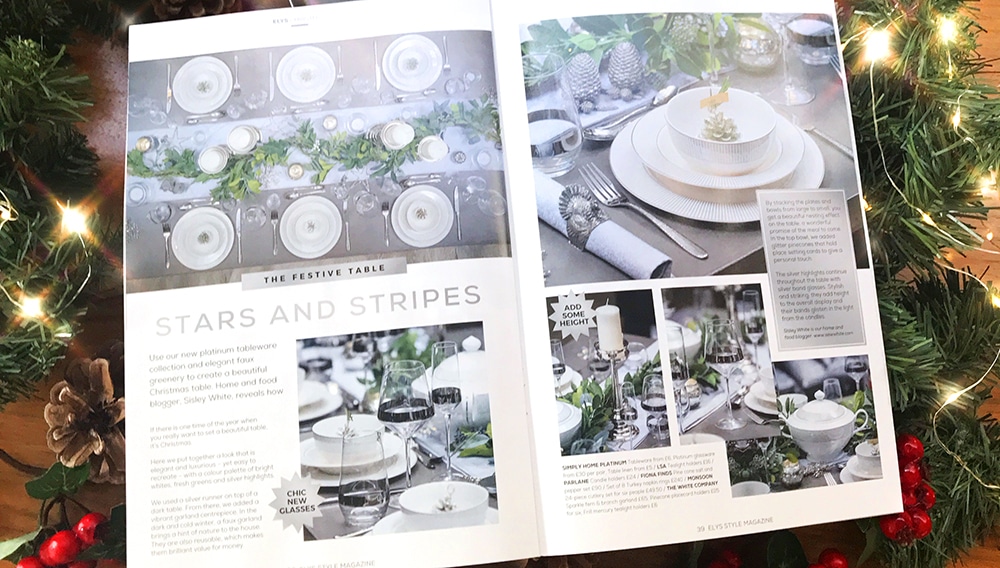 Love Wimbledon Local Magazine at Christmas
The Ivy Cafe Review
Food News at Time and Leisure
Wimbledon Fortnight Food for Champneys
Wimbledon recipe with Metro
Please email Sisley ([email protected]) for my latest media pack, up to date stats and to discuss any collaborations you have in mind.