Welcome to my Valentine's Day Gift Guide 2022. I have rounded some of the best goodies and gifts for Valentine's Day which I think are fun and tasty alternatives to the normal chocolate and flowers.
Valentine's Day doesn't need to be stressful. I tell myself this each year. In the end, I just want to buy a few fun little gifts which can be enjoyed by my partner. Flowers and chocolates are fine but there is definitely some more interesting food and drink ideas for Valentine's Day out there.
Let's see what I've come up with.
The perfect cuppa from Wimbledon Tea – Valentine's Day Gift Guide 2022
This is so exciting! As most of you know, or at least you might do, I grew up in Wimbledon and it will always be my home town. There have been some incredible independent businesses that have come out of the area including Wimbledon Brewery (whose beers, larger and now spirits can be found all over the globe) and now Wimbledon Tea.
This new brand of tea was created in 2020 during the global pandemic when everyone had a lot more tea drinking time on their hands. Wimbledon Tea created the tea they wanted to drink.
Wimbledon Tea has made truly deliciously tasting tea. In fact, they have made three delicious tasting teas. A Wimbledon Breakfast, green tea and Earl Grey. The Wimbledon breakfast tea is packed full of flavour, fresh smells and the combination really makes your mouth water for each sip. It's a rich black tea from Mount Kenya blended with teas from Assam too. Finished with a sprinkling of marigold flowers for extra flavour.
Tea always makes a great present but this beautiful tea in its beautiful packaging makes it a perfect gift for Valentine's Day 2022. Order your tea from Wimbledon Tea in time for Valentine's Day.
Valentine's Day coffee from Two Chimps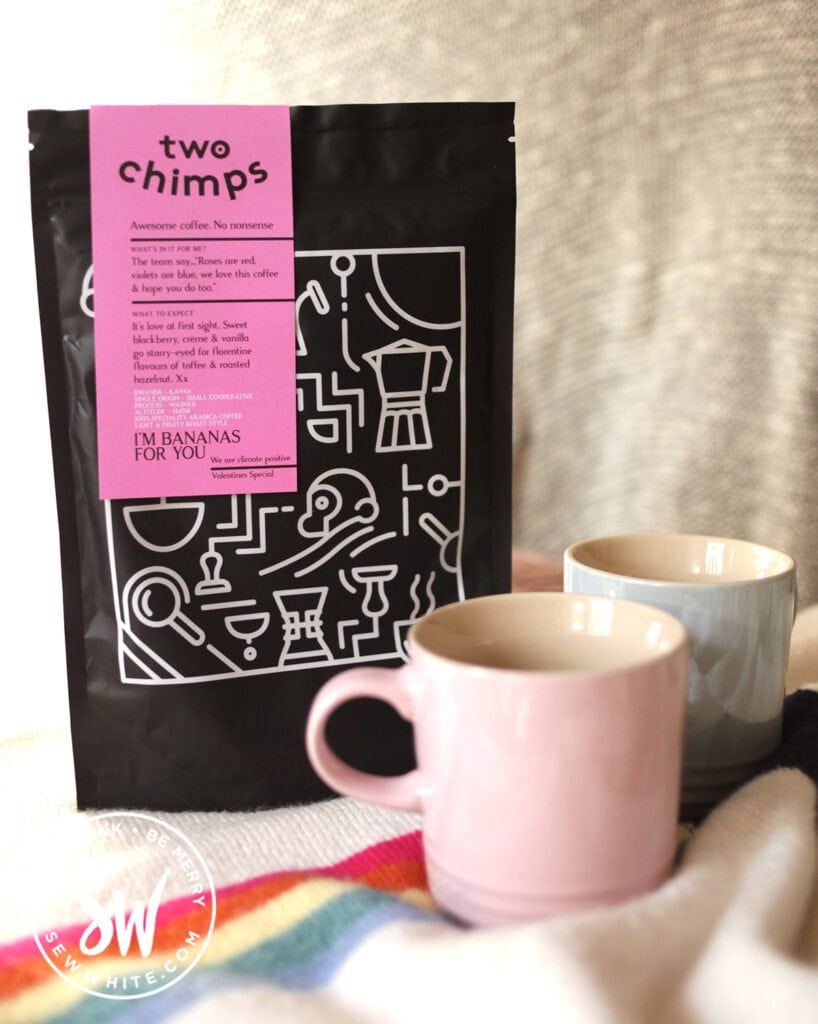 For the coffee drinkers in your life, you can't go wrong with a gift of coffee from Two Chimps coffee. This brilliant ethically sourced coffee brand makes beautiful coffee that is way too easy to drink and has an aroma to match. The smell of coffee brewing is one of the best in the world in my opinion.
For Valentine's Day Two Chimps coffee have released a special 'I'm bananas for you' coffee. It's a velvety sweet coffee with tones of vanilla and sweet blackberry. As an extra addition of love-ly hints of flavours, there is also notes of fig, hazelnut and silky smooth toffee.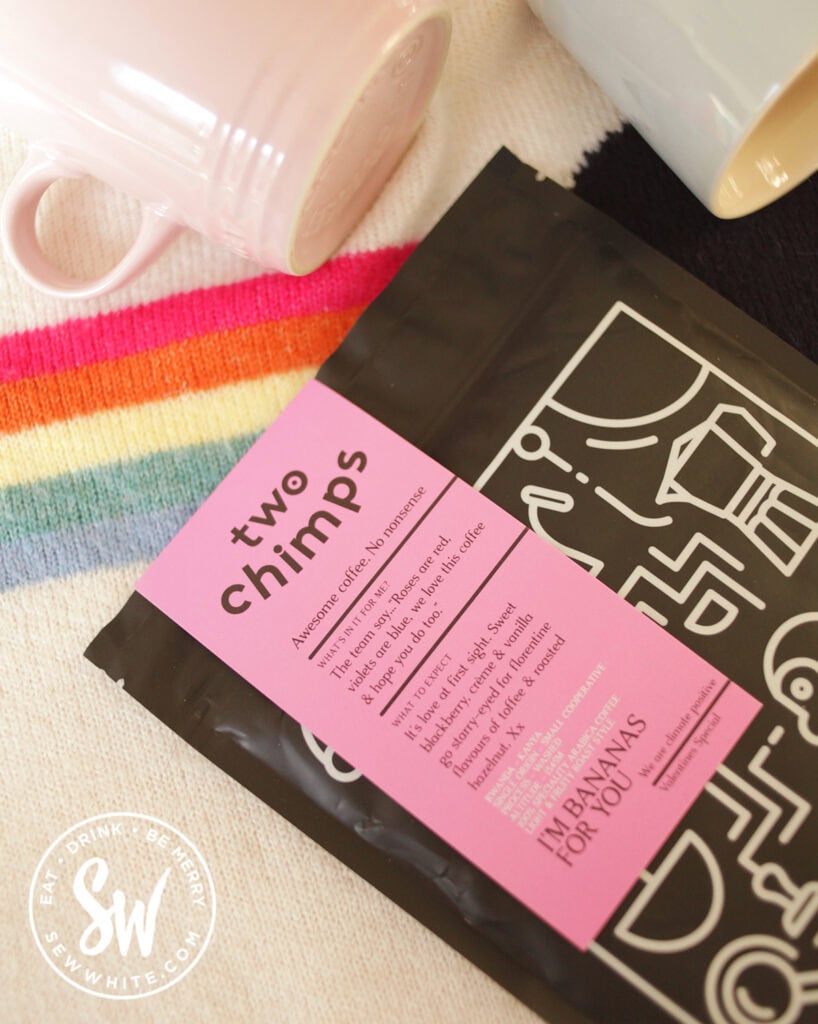 It's so smooth and moreish. What better way to show you love someone than with a beautiful coffee full of flavour and a good helping of caffeine to start your Valentine's Day.
Order your 'I'm bananas for you' Valentine's Day coffee from Two Chimps.
Eating Organic with Organico
Organico sells delicious organic food that is great for the planet as well as fair to the people they work with. From farm to fork and from boat to plate this food is of a high standard and is now available for us to enjoy this Valentine's Day.
Organico has a huge range of products that would be found in the best delis. There are Mediterranean antipasti, pasta sauces, breadsticks and crackers, pasta, dressings, spreads, dips, olives and so much more.
It is also worth noting how Organico has a huge range of vegan products too. For the foodie in your life, this is a great place to explore.
For my Valentine's Day meal I will be whipping up an Italian style feast using all these goodies. I think I will start with a tapenade on the rosemary ciappe flatbread. Of course, go for a tomato sauce with meatballs and maybe make some doughballs to dip into the pesto too.
I will probably keep the garlic spread for another date as I don't think my partner would be so happy to kiss me once I've been enjoying it. I have to say I love the idea of it though! Pass me a spoon.
Visit Organico and explore their range of delicious food.
Elderflower Liqueur in the Valentine's Day Gift Guide 2022
Hands up, who wants a Valentine's Day cocktail? Whether you are a cocktail master or you're looking for a quick and easy cocktail to make for your love this Valentine's Day then I would absolutely recommend the Elderflower Liqueur by St Maur to mix into it.
Elderflower is one of my favourite flavours for food and drink. I usually use elderflower cordial for cocktails but having found elderflower liqueur, I'm upping my cocktail game. This is a perfect addition to your drinks cabinet and for the whole year of tasty homemade cocktails.
St Maur is a premium elderflower liqueur handcrafted in the Heart of England from responsibly sourced ingredients, with flavours gathered in ancient family-owned woodlands. I love how it's so fresh and wild. St Maur is a great ingredient for mixing in long drinks and cocktails. Even just being added to lemonade makes it beautifully floral and refreshing.
As a quick Valentine's Day cocktail you could mix the St Maur elderflower liqueur with a spirit of your choice, for example, gin, and top up with raspberry lemonade. There will be a cocktail using St Maur soon!
Order your elderflower liqueur from St Maur today.
Cider
To me, a glass of cider is the perfect way to relax. Especially in the sunshine in spring! Maybe not outside yet but sitting inside in the sun with a cider is wonderful.
For Valentine's Day, I am sharing the independent cider maker Napton Cidery. Their craft cider is so moreish and full of flavour. It has a smooth but real apple flavour. It tastes authentic and juicy. Their ciders are also naturally vegan and gluten-free.
I tried the No3 Strong Dry Cider which is picked and juiced straight from the farm. It is a smooth, dry cider is brimming with apples. It's calling out to be enjoyed with a ploughman's picnic lunch in the sunshine.
The No4 Bold Sweet Cider is full-bodied cider. It is smooth and wonderfully high in tannins. Crafted from a natural and slow fermentation using wild yeasts.
The No5 Blackcurrant Cider had to be my favourite. It's a refreshing bold fruit cider is made from the very best traditionally grown apples and natural British blackcurrants. It's even juicier than the No3 cider and is so easy to drink. This will be my go-to for summer drinks and what to take on picnics.
Order your cider from Napton Cidery.
Steak and Chips with Ross and Ross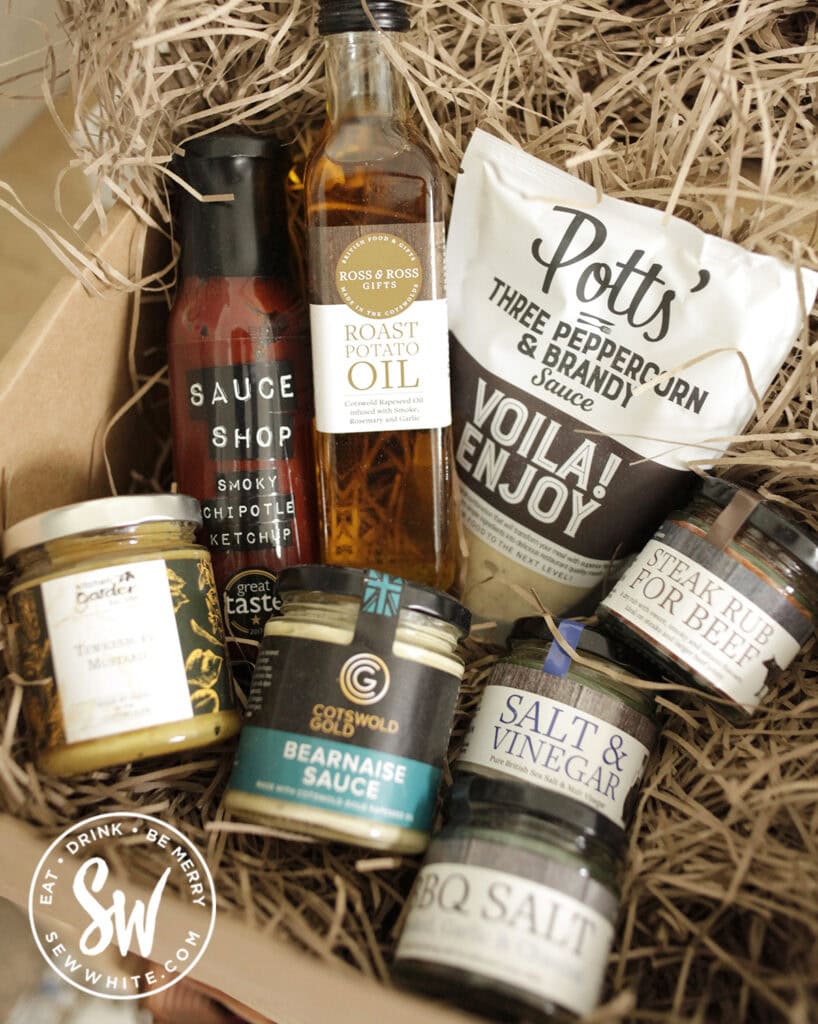 A steak and chips dinner seems to be one of those Valentine's Day essential meals that unite us on a cold February night. It had to be in the Valentine's Day Gift Guide 2022. This year Ross and Ross have created a Valentine's Day steak and chips kit to take your homemade Valentine's dinner to the next level. Although the kit doesn't contain the steak or chips, it has all the sauces, rubs, salt and dips you will need to make your meal restaurant quality special at home.
The Valentine's Day kit includes 8 amazing foodie products, all sourced from in and around the Cotswolds to give you the ultimate cooking experience. Whether you are a big foodie who loves trying new things or learning your way around the kitchen you will enjoy this kit. It comes complete with recipe cards too.
In the kit you will find;
Steak Rub for Beef
Three Peppercorn & Brandy Sauce by Potts'
Béarnaise Sauce by Cotswold Gold
Tewkesbury Mustard by Kitchen Garden Foods
Original BBQ Salt
Smoky Chipotle Ketchup by the Sauce Shop
Roast Potato Oil
Salt & Vinegar Salt
Order your Valentine's Steak and Chips kit from Ross and Ross.
Check out my other gift guides to discover new goodies and tasty treats.