Neptune Wimbledon hosted their Autumn Launch Party at the weekend and I was invited along to do a live baking demonstration in their gorgeous kitchen.
On Saturday I had my first ever live bake in the gorgeous Lime House show kitchen in Neptune Wimbledon. I created a beautiful Autumn bundt cake filled with mixed spice and ginger along with succulent blackberries.
Available for guests to take away were my recipe cards. It was so wonderful to see my photography and recipe in this new light. The cards ran out incredibly quickly, which must prove it tasted pretty dandy.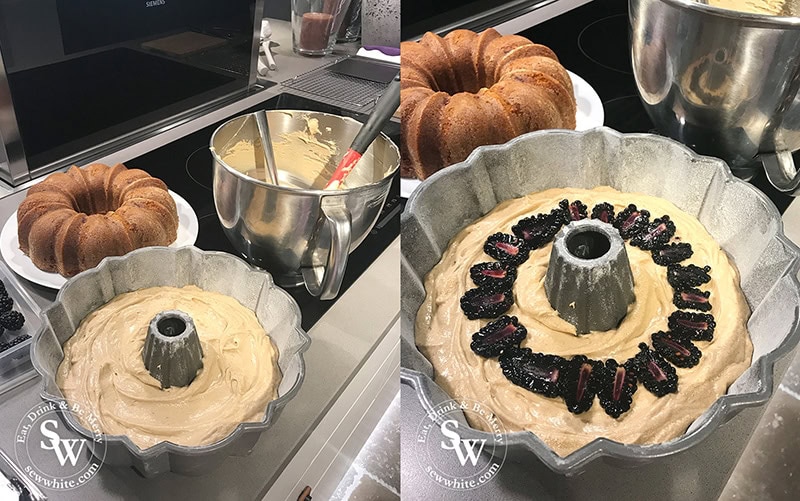 The first cake ready to ice and the second ready to bake. In the Neptune Wimbledon showroom their ovens were the most high tech I've ever used. So many options for the oven that it too about 10 minutes just to find basic on. It was also Wi-Fi enabled. Can you believe it!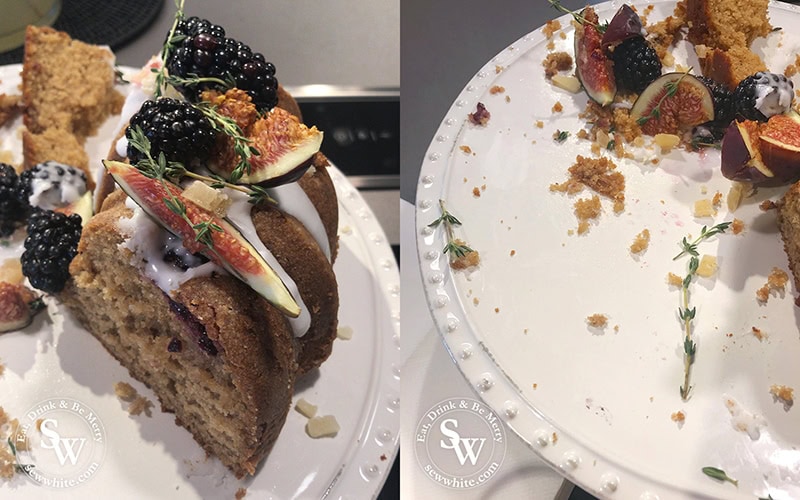 The cakes went incredibly fast! I had about 60 portions and there wasn't a crumb left by 4pm. A few lovely visitors did an extra lap around the store for a second slice. Cheeky but definitely a compliment.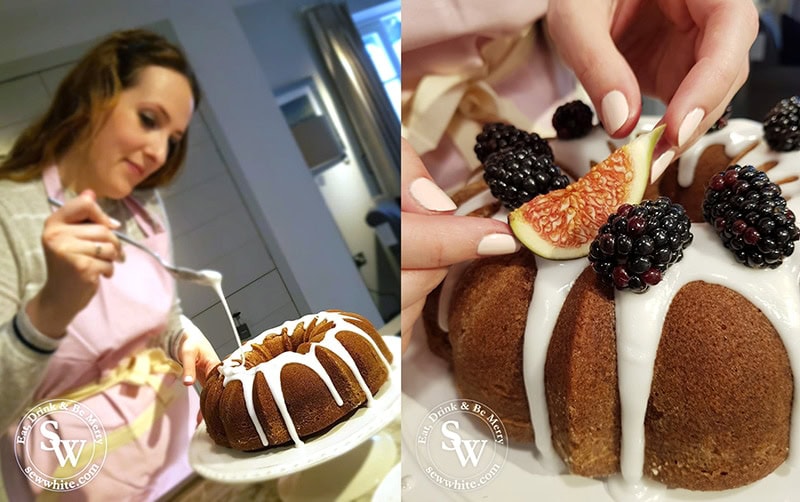 The best compliments I had from visitors were
"The cake matches the feel and loveliness of Neptune Stores, well done"
"Best cake I've ever eaten in my life"
"You don't ever have to fret about making cakes"
It was lovely to have feedback on my bakes and to leave feeling like the guests had really enjoyed chatting to me and enjoyed eating cake too!
Want to make this gorgeous cake for yourself? Find the recipe here.
Neptune Wimbledon Autumn Interiors Inspiration
A little Autumn Inspiration of artificial red leaves and dark berries in a stunning earthenware vase. I love the dark walls as it really makes the red pop and stand out. The black berries are so shiny against the matt textured vase too.
There were a few gorgeous items and displays from Neptune which have really got me feeling Autumnal. The first up was all the candles. They were everywhere and the warming light and glow from them was out of this world. I felt my blood pressure reduce and my happiness calm levels rise. Of course for style (and safety) they were stunning glass vases. The mix of heights of the glass complimented the mix of heights with the candles too.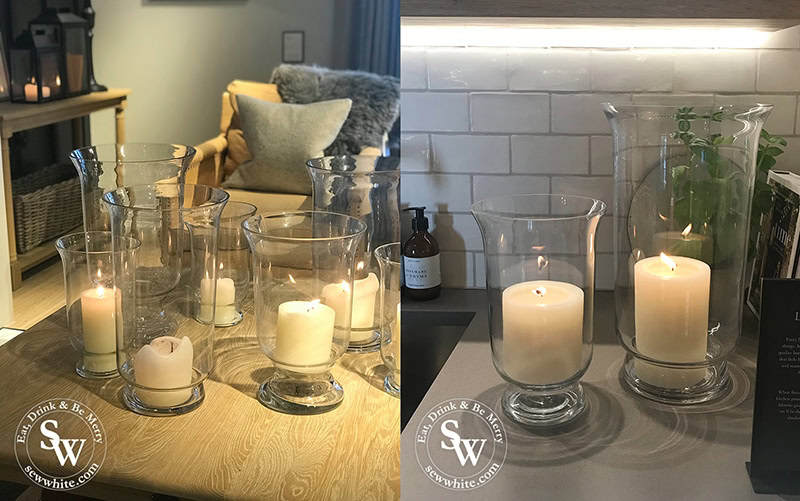 For Autumnal kitchens their big wicker baskets with fake berries looked incredible. I also loved the Olney Walnut plates, bowls and of course teapot. The soft brown tones with floral leaf pattern really fits into the Autumn feel even more. Check out Neptune's website for more home inspiration.
Cheers to an amazing experience and the best news is I will be back at Neptune again soon!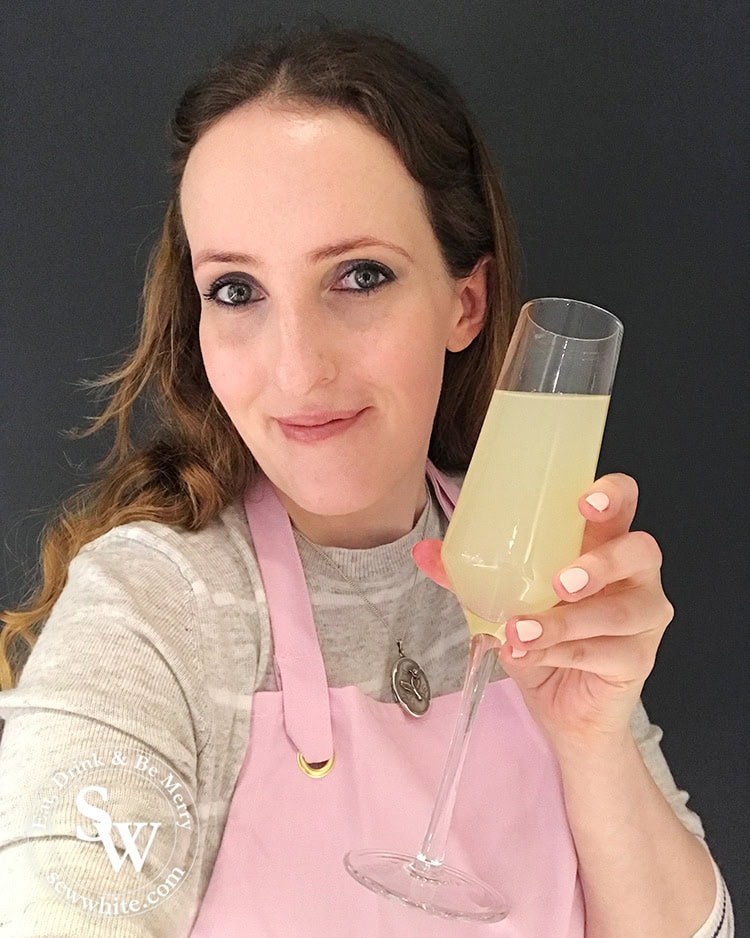 I wanted to say a massive thank you to Neptune for having me and giving me a great opportunity. Also to my friends and family for visiting me and encouraging me so much. Also to Sam for supporting me on the day and convincing me I can do it. I think I'm pretty proud of myself for summoning the courage to try.