This Christmas spiced truffles recipe is absolutely delicious. It is smooth chocolate truffle mixed with the epic Christmas flavours.
I love truffles and the idea of Christmas spiced truffles was a recipe I couldn't pass by trying. The beautiful winter flavours of mixed spice, cinnamon and the other iconic flavours work so well with chocolate. The smell of the spices will get your mouth watering before you even take one bite.
These truffles are lovely and smooth. They are soft too and there is such a joy of letting the truffle melt gently on your tongue.
John Lewis has a fabulous large newspaper/leaflet for Christmas called JL Cook. #JLCook. It's filled with recipes including a Christmas truffle recipe and it's worth picking it up if you can get it. I took that recipe and played about with it to make these the super truffles. It was a great starting point for making truffles.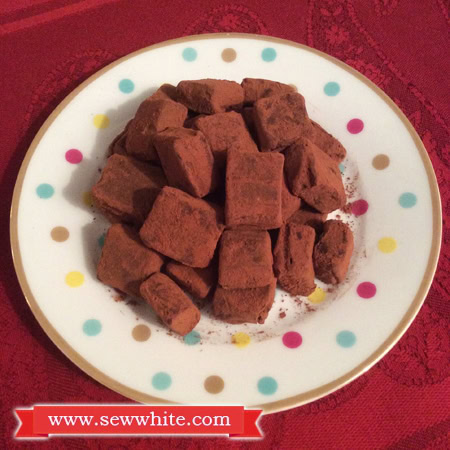 The recipe is really easy to make and tastes amazingly good like the smells of Christmas in chocolate form.
The original recipe is good but as I couldn't find some of the ingredients I had a play about and produced really good truffles so here is my take on the JLCook recipe.
Makes a lot of little truffles or one massive one if you fancy it!
How to make the Christmas spiced truffles
When you mix everything together you will get this gorgeous glossy truffle. It is so shiny and calling out for a taste already.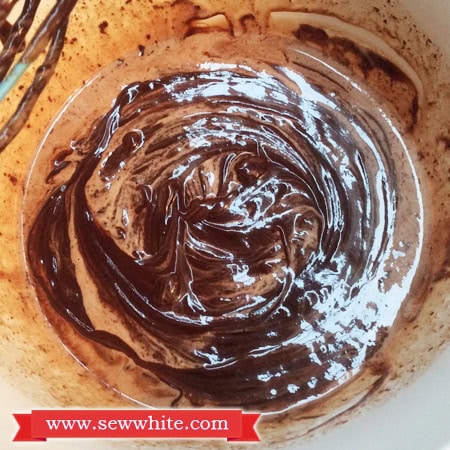 Here is my slab of Christmas spiced truffle just out of the fridge ready to be cut. I didn't take photos while I cut it up as I got really really messy!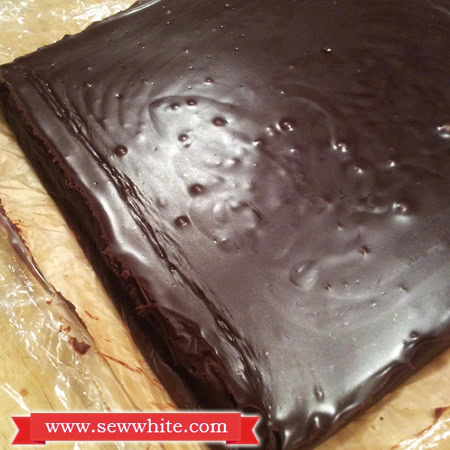 I love truffles! Here they are in all their glory! To keep them simple and beautiful I coated them with cocoa powder. Next time I might try dipping them in molten chocolate to give them a hard shell.

My gorgeous chopping board is from www.smileybum.co.uk
Christmas spiced truffles
This Christmas spiced truffles recipe is absolutely delicious. It is smooth chocolate truffle mixed with the epic Christmas flavours.
Ingredients
300

g

dark chocolate

300

ml

double cream / heavy cream

0.5

teaspoons

ground cinnamon

ground cloves, ground ginger and mixed spice (this makes a strong flavour so go easy if you want subtler taste)

cocoa powder

for dusting
Instructions
Line a 20cm square cake tin with cling film.

Put the chocolate in a bowl snapped up or cut into small pieces.

In a saucepan warm up the double cream with the spices until it starts to boil and take it off the heat and pour it over the chocolate.

Mix the chocolate and cream together slowly until smooth and glossy.

Pour into the cake tin and leave to cool at room temperature and then pop in the fridge for about 1 hour until firm.

Remove the truffle slab from the fridge and take it out of the cake tin.

Cut up the truffles into squares whatever size you want. I went for about 2cm square so it was a good bite size.

Dust the truffles in the cocoa powder and enjoy.
Notes
510 calories for 100g of truffles
Nutrition
Please note that the nutrition information provided above is approximate and meant as a guideline only.
Follow me on instagram to see what I've been making recently. www.instagram.com/sewwhite