Welcome to my first week hosting #CookBlogShare. This year I have taken over the reins of this wonderful blog link-up party to keep it going with Karen from www.lavenderandlovage.com. Looking back over last week's round-up of delicious recipes, I was overwhelmed with how many entries we had on Karen's post. I have decided to make the theme of this post will be winter warming oven bakes.
There was a great range of delicious recipes which were all perfect to pop in and enjoy straight from the oven later. I think with this cold weather that it only works to pop the oven on, warm the kitchen while also cooking something yummy to warm us too.
#CookBlogShare Week 3
With the choice of recipes in last week's link-up party, it was hard to narrow it down to my favourites to group together and mention on here. The range of dishes that were linked were incredible and reading through them all really made me really hungry. It was a great way to start the new year and Karen and I were so thankful to see so many of you linking up.
There were beautiful oven bakes, slow cooker meals and of course lots of my favourite sweet treats. As it's still gloomy, grey and cold here in Surrey I have picked out the winter warming oven bakes that would warm my belly, soul and happily also my kitchen.
Savoury Winter Warming Oven Bakes
I'm not ready to give up on Christmas treats and the idea of upping the humble yet incredible sausage roll to one filled with rich and succulent venison has gone to the top of my wishlist. I give you the venison sausage rolls from The Rare Welsh Bit.
Venison is such an iconic flavour of Autumn and Winter and it's great to see it made into a far more interesting and easier way to eat. The idea of the venison with flakey pastry would be something I could not say no to if it was in front of me. A delicious winter warming oven bake.
This beautiful Mediterranean Chicken Stew from Easy Peasy Foodie makes me feel like spring and summer is on the way. A lovely oven bake which looks rich, juicy and absolutely moreish.
Eb has created a lovely chicken stew which is not only packed full of vegetables which makes it healthy, but it can be on your plate in less than an hour. A lovely quick meal and I can't wait to try it.
This quick and Easy Lasagne from Effortless Foodie is calling out to be enjoyed. I adore Lasagne but some recipes are overly complicated and seem to take hours. This recipe can be ready to serve in 45 minutes! Now that is my type of dinner. The addition of Smoked Paprika has really caught my eye and intrigued my taste buds.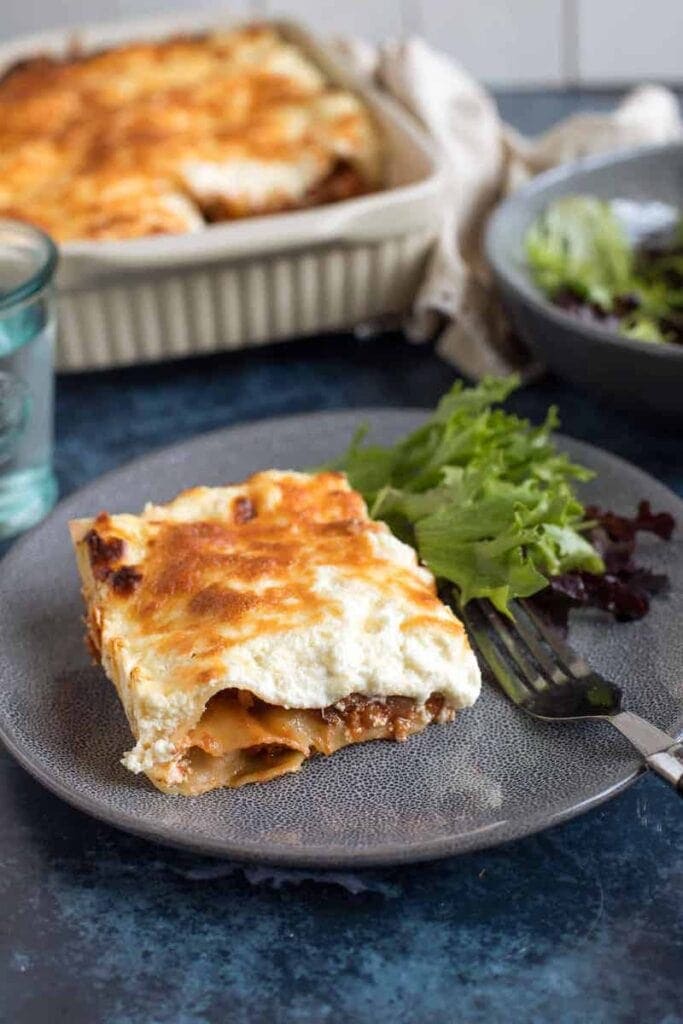 Sweet Winter Warming Oven Bakes
Can you ever say no to a slice of chocolate cake? This gorgeous Easy Chocolate Button Cake from Farmersgirl Kitchen looks divine and has the massive plus of being a super simple recipe.
This chocolate cake will be great for a birthday or a wonderful treat for a weekend with friends and family. I could dive right in!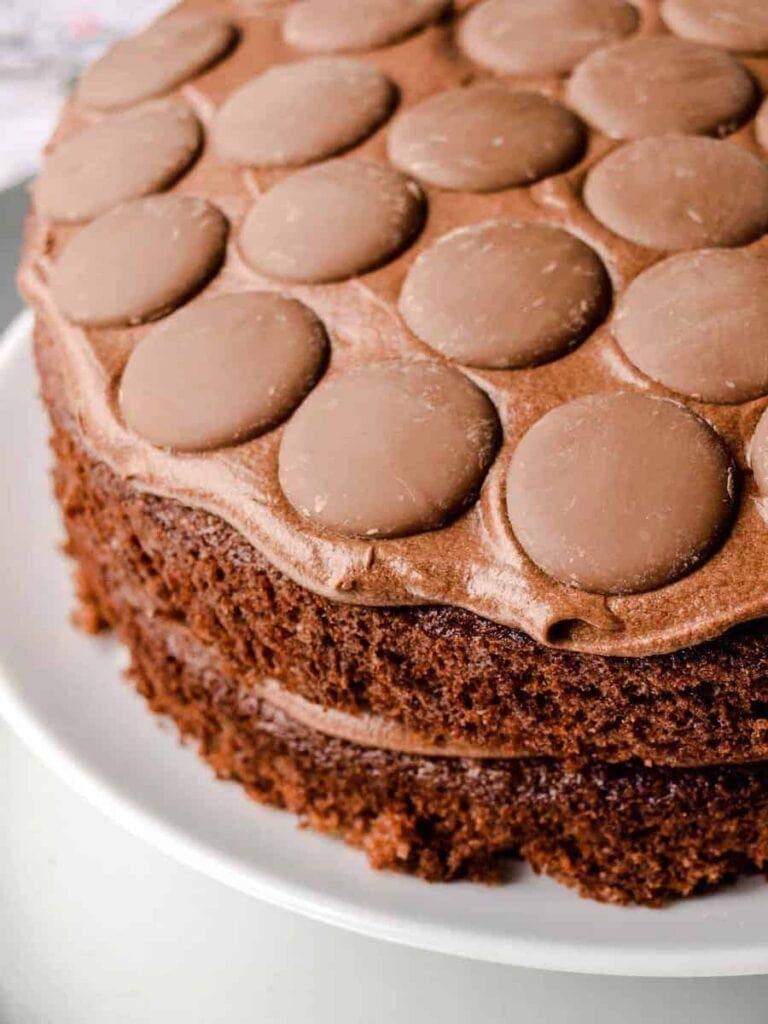 I love trying new cakes and this year I have decided to try more vegan and plant-based recipes. This Healthy Vegan Carrot Cake with Cashew Icing from Tin and Thyme really fits the bill. As this is filled with vegetables this traybake cake must be healthy right? I'd say so.
I love the way the carrot has given the finished cake a rich orange colour. I'm so tempted to try the carrot flavour with the cashew icing. I can imagine that combo being rather delicious.
This beautiful Gluten Free Angel Food Cake by Gluten Free Alchemist is almost too beautiful to slice in to. Almost.
I love the look of it, it's picture-perfect. This Angel Food Cake is a uniquely light and fatless sponge made with egg whites and flavoured with vanilla. I love that this is both a gluten-free and dairy-free heavenly bake to make at home.
Karen and I are also looking for people to host #CookBlogShare, which is great fun and will bring traffic to your blog. So, if you fancy hosting one week, please contact me here: Email me
Catch up on last week's round up of tasty and beautiful Comfort Food on Lavender and Lovage.
For more food inspiration check out all the posts that were submitted to last weeks link-up party on Lavender and Lovage for more inspiration.
Winter Warming Oven Bakes from Me at Sew White
Join this week's #CookBlogShare
We will be tweeting and commenting (on some/all of the links) and the recipes will be pinned to the #CookBlogShare group board on Pinterest.
Share on social media
If you are on Twitter we invite you tag @lavenderandlovage and
@sewwhite using the #CookBlogShare hashtag for retweets.
Please feel free to add the #CookBlogShare hashtag to their
Instagram posts. Or post their recipes on the Cook Blog Share Facebook Page.
Non Bloggers – skip to the bottom of the page and click on the thumbnails that catch your eye to take you to the website where the recipe can be found. Remember they will be added to as the week goes on, so don't forget to pop back and take a look again later.
Bloggers – How do I join #CookBlogShare Week 3?
•You can link up any foodie posts you have. Both old and new posts are
welcome as long as they have not been linked to #CookBlogShare before.
Link up a recipe or foodie post by clicking the blue 'add your link' button
below and following the instructions. You can link up to 4 posts.
•Add a link from your post back to this post https://www.sewwhite.com/recipe-collections/cookblogshare-week-3/ (so everyone else can find it
and link up too!)
•Add the #CookBlogShare badge to your post (Code below – for
WordPress copy and paste the code below into the text view of your post
or copy and save image).
•Comment on some of the other recipes linked up here (at least 2 for each
link you added but the more you can the better) and generally share the
love with a bit of social media action!
•Plus comment one of the posts labelled HOST in the linky.
Want to host a week of #CookBlogShare on your blog? Get in touch and we can pop you in the diary for an upcoming week. Plus send you all the info you will need to host. If you want to find a previous week check out this post for each #CookBlogShare in 2021 so far.