As a food blogger, I'm often asked what I would like as a present. Specifically what would help me or be useful for my work. Queue an idea of creating this Top Gifts for Food Bloggers post! I've rounded up all the goodies I have found useful over the years and items that I'm sure other food bloggers would also love too. It is also going to be my wishlist where I can leave massive hints for birthdays and Christmas!
Top Gifts for Food Bloggers – Props for Photography
BACKDROPS
I spent a long time trying to use my kitchen and garden as backdrops. On occasion, I would try to use scarves and blankets – sometimes with success. Since investing in backdrops I think my photography has become a lot better. It makes all my photos look a little more uniformed. (I do still use my scarves and blankets when I want to add some softness to the photos).
If you have a foodie in your life who is new to blogging or is in need of a new kit for photography then I would really recommend The Foodie Bag from the Paper Bag Co. This great bag contains a brilliant starter park for Food Bloggers. It contains 4 A3 photography backdrops, a pop up reflector, 8 postcard set with handy food photography tips and a bag to store it all in. All for £31.56.
This would make such a fabulous present for any budding still life photography or food photographer. the card tips are easy to follow and help give ideas on how to improve. Having a reflector is incredibly useful. It's a nice little handheld one with gold, silver and white options. The backdrops are from Black Velvet Styling who create beautiful backdrops. Even though they are paper they are easy to use. I pin mine up to boards in the kitchen but you could mount them if you wanted to. The 4 backdrops are really lovely colours too. The earthy green, marble, creamy sand and rusty metal are definitely becoming my most used backdrops now.
Even the bag has beautiful photography to inspire! The cards have stunning photos and great tips to help on your photography journey.
Close up on the backdrops. I think it's a great range and I think the green is absolutely gorgeous! It's subtle enough to not draw focus away from the food but really makes the colours pop.
BEAUTIFUL GLASSES
As I'm sure you've seen I adore cocktails and lovemaking simple ones you can easily make at home. When I do my cocktail photography I love to have a range of glasses to use for photography. I used to very simple plain glasses but as I've practised my photography taking more it's delicate, patterned, textured and colourful glasses. This help make the finished cocktail look ready for its close up.
A great gift I have received is unusual glassware. I would recommend getting a pair so you can use them for photography and for use.
The glassware featured in my Easy Strawberry Rum Cocktail was a gift from Sassali – a lovely independent homeware shop in Wimbledon. The texture is subtle enough to look good but it also catches the light. The gold rim adds a little touch of sparkle too.
Top Gifts for Food Bloggers – Technology
COMPUTER
Yes, this is a large purchase but I'm going to include it in this Top Gifts for Food Bloggers round up because it's my list. If you are going to be spending hours typing, editing and working on a blog you need a good computer. After experimenting with laptops and desktops I believe that desktops really are the best. (There is no science behind it other than the screen being higher means you're sitting up better and helping your posture… thank you to my Osteopath for helping me out after lockdown and too much time bent huddled over my laptop).
There are so many options for computers out there and of course, it does narrow down once you've decided if you're more comfortable with Mac or PC operating systems. I am a Mac girl myself. I find PCs very clunky after so many years using Apple products but I'm sure if I gave them a chance I would like them more.
If I could pick a new computer it would most definitely be the new 24 inch Imac (affiliate link). It has lots of fancy specs but in essence, it's a big screen, it's fast and it's easy to navigate. Plus the brand new ones come in a new range of fancy colours. Red/pink please! or maybe blue… no green. Too many options.
EDITING SOFTWARE
I could not do what I do without Photoshop. I love it and I use it almost every day. Buying Photoshop for someone for a year would definitely be a big gift but if they're going to be editing it will really help. Some photographers say lightroom is better and each to their own on that. Luckily if you want to treat your foodie blogger to an Adobe Photography subscription for £9.98 a month, you can get both included for the price.
I'm learning more about Lightroom at the moment but so far when I'm doing a lot of batch editing I can really get through it so much quicker with the presets I have worked out in Photoshop.
Food and Drinks
I love when I am given food and drink presents. Sometimes they end up on the blog but more often than not they inspire me to create something new. Or if they are in beautiful boxes or ribbons they will end up in the props cupboard.
PHOTOGENIC FRUIT & VEG
This might seem like an odd present but I know so many food bloggers who would love a box of tomatoes from the Tomato stall – Isle of Wight Tomato Company. They are absolutely gorgeous tomatoes.
The tomatoes come in different shapes, colours and sizes. They look incredible in photographs but are also brilliant for recipe development and creating beautiful dishes too. Even in their brown paper bags they look stunning.
Check out their tomatoes and order from the Tomato Stall website.
NEW DRINKS
What I love about the renaissance of alcohol going on at the moment is the huge range of drinks that are coming to market. One of my favourite places to discover new drinks is Masters of Malt. They not only have the big brands but they have an ever-growing range of smaller distilleries and companies to try.
If you are looking for a new bottle of something to give then check out the gift idea section of Masters of Malt. They have every type of spirit from delicious rums, gorgeous gins, flavoured vodkas and even none alcoholic spirits too. Three of the best bottles I can recommend is the Jaffa Cake Gin, Rumbullion Rum and the incredible Seaweed& Aeons& Digging& Fire.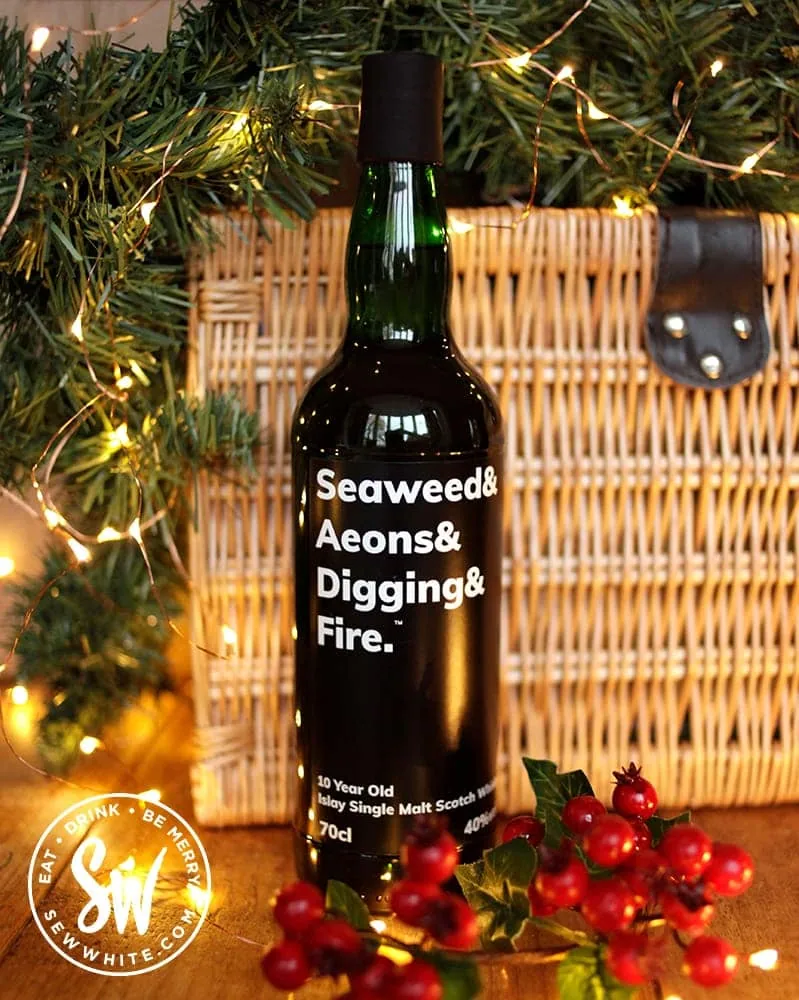 They are great drinks to gift and also use for cocktail creating at home. Check out my Easy Strawberry Rum Cocktail using Rumbullion or my Jaffa Cake Gin Spritz.
Top Gifts for Food Bloggers – Stationery Gifts
One thing I can not get enough of for all my blogging work is note pads and stationery. I LOVE IT! Notebooks and diaries are a great way to keep organised and luckily I have a few on my wishlist I would love to share here.
MARTHA BROOK
There are so many things on Martha Brook's website which are on my wishlist. It's pretty much everything at this point. However one item I love and would recommend is her new week, new goals weekly planner. Having a desktop planner I find so useful. I plot out my top to do pieces for the week and can scribble and do what I need as the week goes on. It helps me to not overthink as I only give myself a few key tasks to do each day. I don't get distracted with the future and that helps the anxiety side of things too.
NOTEPADS AND NOTEBOOKS GALORE
I go through so many notebooks. I write notes on everything as I love writing things down. There are countless types of notebooks and pads in the world and the only thing I can recommend is investing in ring-bound notebooks. They lie flat when you're working so you don't have to worry about it closing and you can always rip out pages when you need to.
Some of the best notebooks I've found recently have been from Wilkos and from the Works. They are simple no fuss notebooks with nice thick paper. Plus they usually have some really love designs to fit in with your style. They range from £1.99 with most being a few pounds. I have been lucky enough to receive some expensive personalised notebooks but for day to day work, I didn't enjoy using them as they felt too special.
Little Gifts / stocking fillers for Foodies
Some of the best presents I have had are little bits and bobs that have been stocking fillers and charity shop finds.
Supermarkets are also a great option to find these little goodies. I have found some little pieces including a little skillet pan which are perfect for a single cookie or using in photographs. Odd glassware or individual plates are also a good call too.
Other little pieces I would recommend are; kitchen gadgets*, cookbooks, new bakeware, a new tea towel or apron is always a winner too. There are great gadgets including the OXO Goodgrips mandolin and grater box are always great options.
*the asterix for this as there are so many options in this category so don't got for random quirky but more useful things. The draw in the kitchen filled with random things that are never used will thank you. heehee.
I'm sure I will continue to grow this post when new things pop into my mind so check back soon.
Check out my other Lifestyle blog posts