I visited Cannizaro House to celebrate Hotel du Vin's 25th Birthday. It was a wonderful event with local businesses and residents there to celebrate.
The beautiful Hotel du Vin, situated on Wimbledon Common is a stunning Regency property. With beautiful park views, a stunning bistro and stunning orangery bringing the outside in Cannizaro House is a haven amongst nature. The 34 rooms are beautifully decorated each slightly different but keeping a modern sophisticated design. In September the hotel turned 25! A great age and like a good wine are getting better with age.
I joined the party with my best friend and family. The food of course was incredible. They had laid out a buffet like only they can do. The finest food was displayed on beautiful boards and plates. All at different heights on the counter so your eye danced around taking in all the food on offer.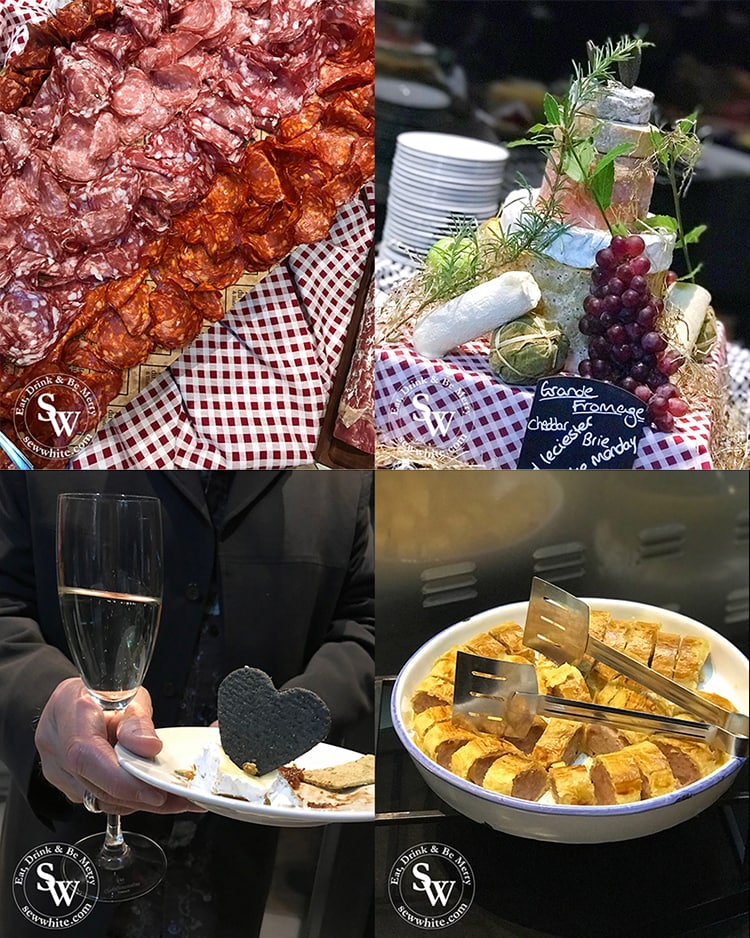 The charcuterie and cheese station had my attention. There was a huge tray with different types of charcuterie including salamis and chorizos. Some with rich earthy flavours, others with a spicy piquancy. The cheese tower was huge and definitely one of the tallest I've seen. It had possibly more attention than the giant celebration cake. The cheese fiends were in! For meat fans there were also delicious miniature beef Wellington parcels.
As well as cured meat there was also a range of fish and seafood on offer. Large prawns in butter, juicy oysters on ice and the most luxurious thinly sliced smoked salmon with fresh lemon to squeeze over the top. Just check out the huge amount of food on display.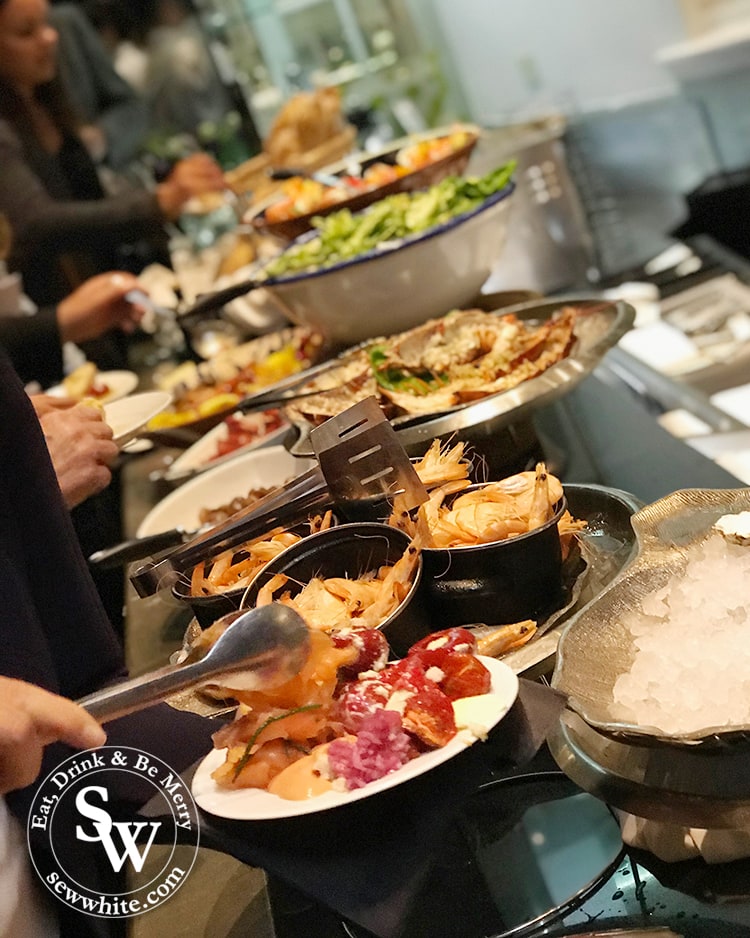 The Entertainment at Hotel du Vin's 25th Birthday
In one of the event rooms to the side of the Orangery there was a black jack table. As we joined the party we were given Hotel du Vin fake money so we could play on the table. It was a lovely activity and I think I just about got the hang of how to play after a few goes. I loved how people were taking it so seriously whilst others were there for the fun of it.
Visit Hotel du Vin's website to book your stay here.
If you're tempted to visit read my review of Afternoon Tea at Hotel Du Vin Wimbledon