I love making these Ice Cream Cone Cakes for events and parties. They are always loved and eyes are always drawn to them. Find my recipe to make them.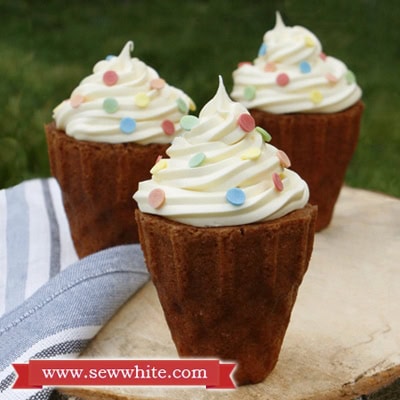 Ice Cream Cone Cakes with the Nordic Ware tin
There is a fabulous bakeware website called CakeMart which has an enormous amount of goodies you will want (be warned). The prices are very good and their brand selection is huge including one of my favourites, Nordic Ware. I was very lucky and given the opportunity to try anything on the website and I fell in love with this ice cream cone cake tin.
I decided to use a bundt cake recipe for the cone cakes as bundts have such a nice crush which holds shapes so well.
The cones are a good hand size each and is easily a large slice of cake in comparison. For little hands it would take 2 hands to hold.
Baking the cakes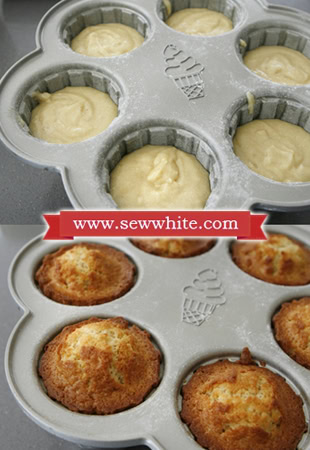 The little ice cream cones before decorating are still beautiful. They are lovely on their own but of course if you've got to this point you will want to decorate it to look like an ice cream cone.
I love that these cakes look so cute without icing. Once cooked, I wrapped them in homemade greaseproof paper wrappers (squares of paper folded) and tied them with twine and they looked so cute. I can't wait to make these for picnics. It made them easy to hold when it came to eating them later while enjoying the sunshine.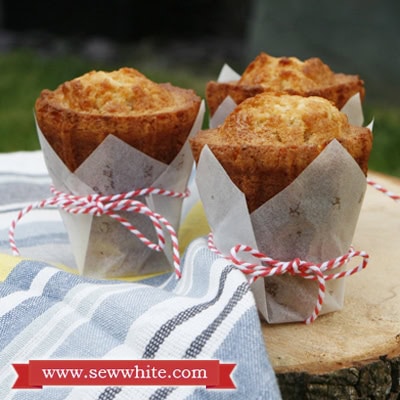 How cute!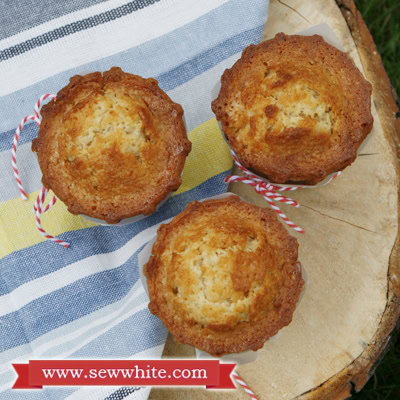 When it came to decorating I tried two different ways – butter cream to look like ice cream and then ice cream it's self. I think they looked fabulous both ways. The butter cream would be brilliant for picnics and parties.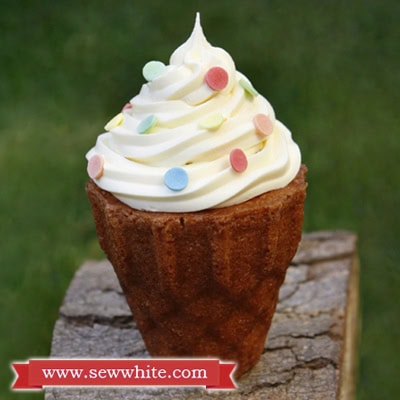 Having ice cream on the cakes was delicious. It was a real treat and I'd never had cake and ice cream before. The secret has been kept very well. Lots of ice cream and cake for me in the future. This ice cream was Kelly's honey comb flavour – amazing ice cream which worked so well with the vanilla cake.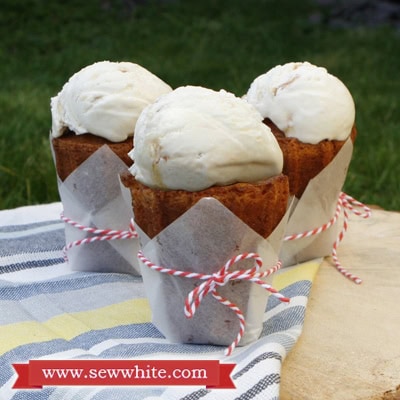 I have loved making these so much. They were so easy and so tasty – my favourite type of baking.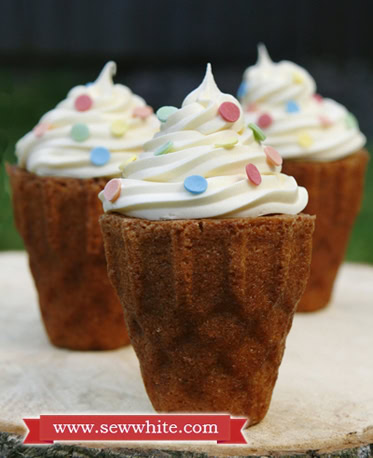 I was send the Nordic Ware pan to review. All opinions and the recipe is my own.
Ice Cream Cone Cakes
I love making these Ice Cream Cone Cakes for events and parties. They are always loved and eyes are always drawn to them. Find my recipe to make them.
Ingredients
100

g

unsalted butter

220

g

caster sugar

2

medium

eggs

200

g

plain flour / all-purpose flour

half a teaspoon of bicarb

small pinch of salt

180

g

vanilla yoghurt

half a teaspoon of vanilla extract
Instructions
Preheat the oven to 170°C/ 160c fan.

Grease the cake tin with melted butter and dust with flour – this will help you see if you haven't greased any spots.

Cream the butter with the sugar until light and fluffy.

Add the eggs one at a time.

Add the yogurt and mix well.

Sieve out the flour, bicarbonate of soda and salt and add gradually the mixture.

Spoon the mix into the greased and floured tin.

Bake in the oven for about 35-45 minutes or until a skewer comes out clean. The cake will pull away from the edge of the tin when it is ready.

Leave the cake to cool before removing from the tin.

Allow to cool completely before icing.
Nutrition
Please note that the nutrition information provided above is approximate and meant as a guideline only.
Follow me on Instagram to see what I've been making recently. www.instagram.com/sewwhite