This weekend the Love Wimbledon market on the piazza returns after being closed during lockdown. The market will have delicious food from lots of local companies.
After a long lockdown it seems like a huge amount of time ago that the new year of Love Wimbledon markets launched in March. This weekend (6th and 7th June) the market is returning. It will still look mostly the same but there will be some new changes.
There will be distancing measures in place and visitors are encouraged to use contact less cards when buying their goodies.
When are the Wimbledon markets taking place?
The Love Wimbledon piazza markets will be taking place on the first weekend of each month. Full dates for 2020 below.
27th – 28th June 2020
1st – 2nd August 2020
5th – 6th September 2020
3rd – 4th October 2020
31st October – 1st November 2020
Stall holders this weekend will be
1) Compà food 2019
2) Little Greece UK (Sunday only)
3) Lukka Boutique Cakes
4) LusoBrazil
5) Olivier's Bakery
6) Pabellon Venezuelan Food
7) Quality Stitch (Saturday only)
8) The Smoke House Sausages
A look at the last Love Wimbledon market in March
I joined up with the best bunch of local bloggers, writers and journalists to explore the new look market and try out a few delicious bites from each of the food stands. It was such a lovely event and great to catch up with so many local people who support local events with such love just like me. It's great when you love where you live and have the ability to sing the praises of these events.
Mike aka The Neu Dad blogger, Sally from Love Wimbledon, Wimbledon Newsie, Me, Karine from Darling Magazine and Jenny Booth writer for Time and Leisure.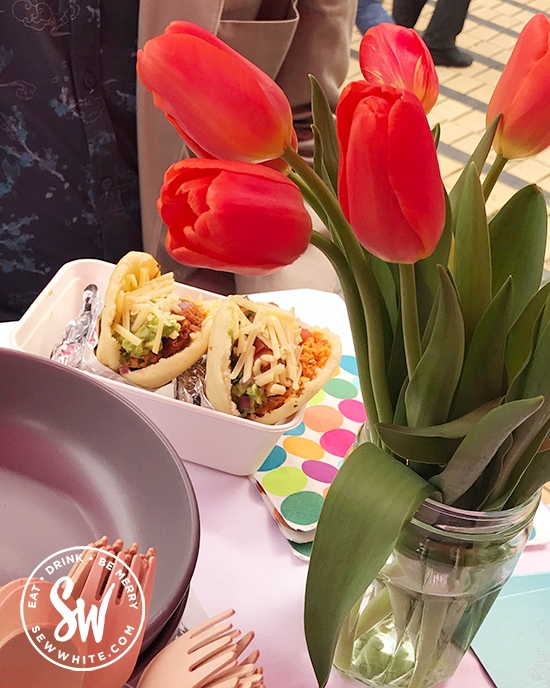 On our special lunch trip we had the oppertunity to walk around and be guided by the Love Wimbledon team. We met the new stall holders and caught up with the local stall legends who have been at the market for years.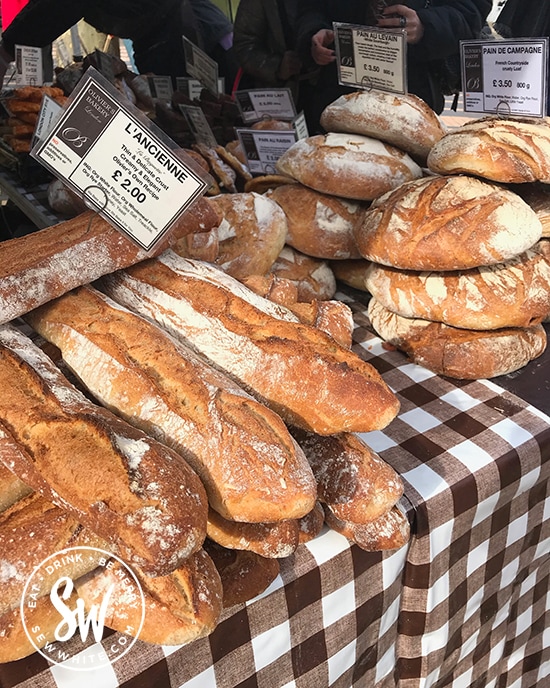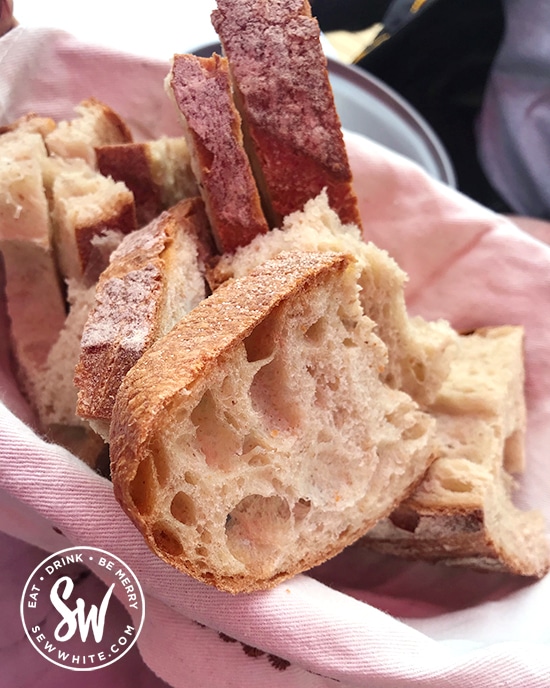 Olivier's Bakery had such an incredible range of breads available. They looked so beautiful and smelled so good. I came away with a giant sourdough loaf. It toasted beautifully once home and it was divine. I'm really looking forward to them being back at the weekend so I can get another.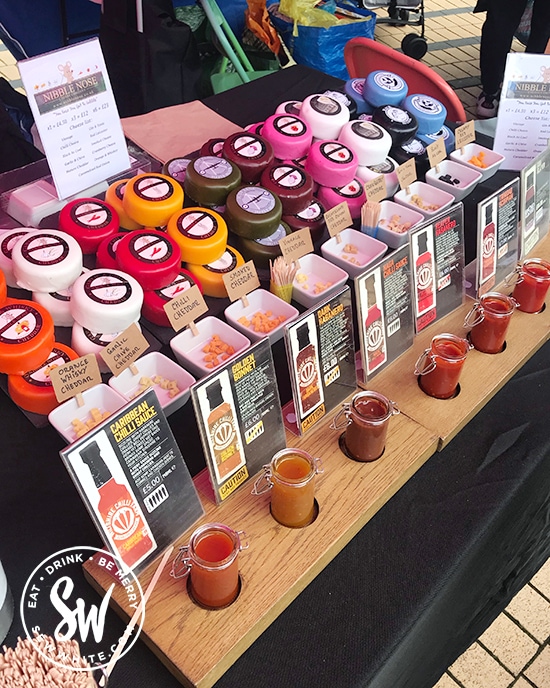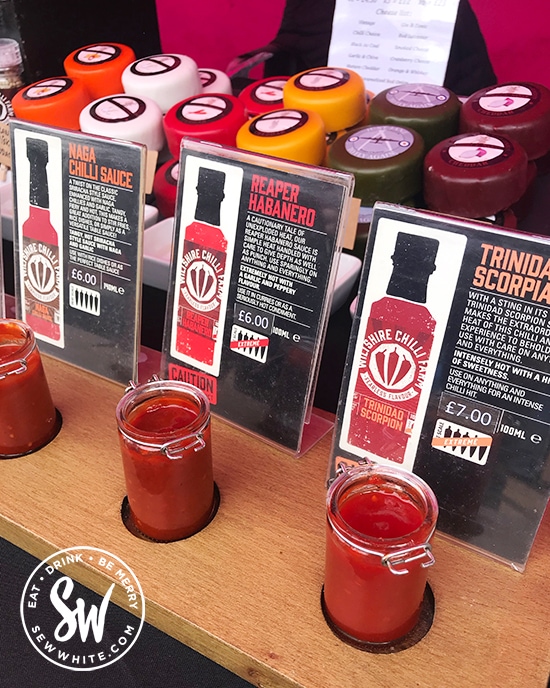 The chilli sauces available were a lot of fun to try. They ranged from subtle and mild up to so hot you needed to ask to try it as the bottle was hidden away. I got pretty far up the heat scale before having to a have a few deep breaths. I really loved the sauces were were slightly fruity too.
Little Greece at the Love Wimbledon market 2020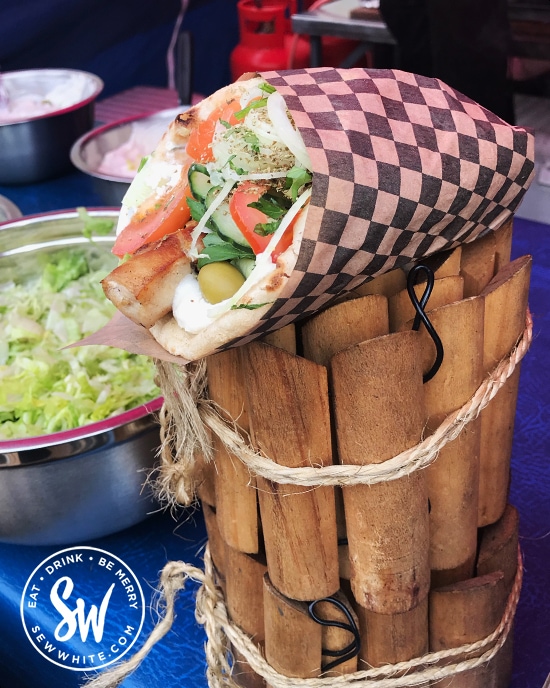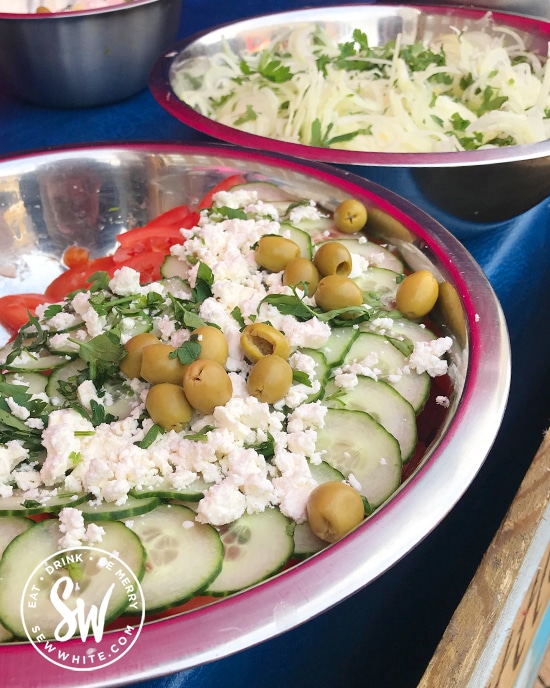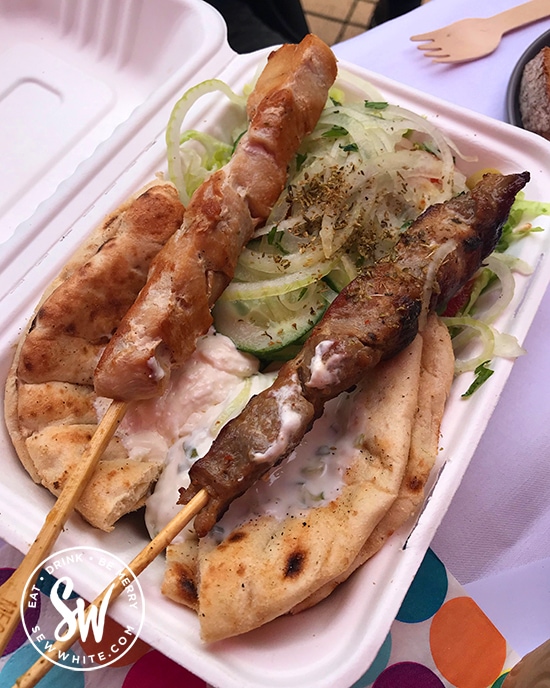 Little Greece are a local legend and produce award winning Greek food. Their chicken and pork souvlaki is full of traditional and classic flavours that waiting in line to get yours is torture if you're hungry. Your mouth will water and you won't be able to wait for the first bite.
what is souvlaki?
Souvlaki is a popular Greek fast food. Brilliant at street markets and pretty healthy too. They consist of small pieces of meat and sometimes vegetables grilled on a skewer. Little Greece serve it with flatbreads and a salad. I love wrapping the meat up in a flatbread and adding the salad. Taking in the best of each flavour and aspect.
Fresh pasta from Compa Food
Fresh pasta is so beautiful and light. Compa food take the simplicity of proper pasta and give it a beautiful cheesy topping by mixing the pasta in to a Grana Padano cheese wheel. It was lovely being able to watch the hot pasta melt the cheese. I think the cheese fans amongst us were finding their eyes getting bigger.
Venezuelan arepa with Pabellon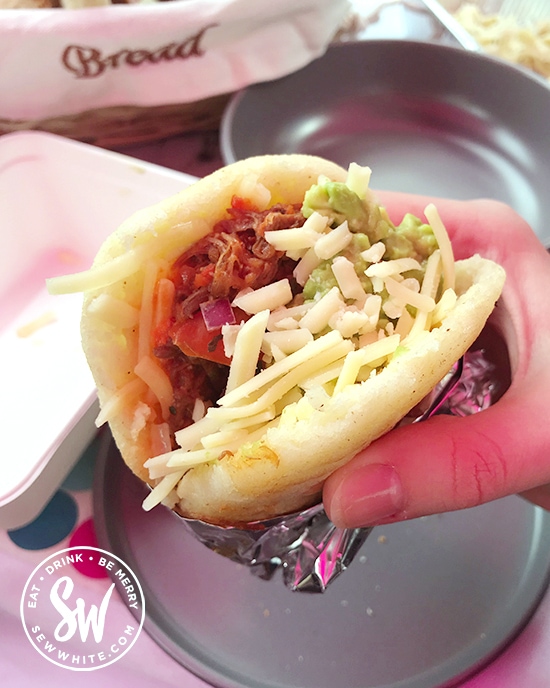 What is Venezuelan arepa?
Venezuelan arepa is a type of flat bread dough made of ground maize originating from South America. It is a well known food from Colombia and Venezuela. Pabellon filled these beautiful sot flat breads with a range of fillings.
I have tried them all and wouldn't be able to pick a favourite. Although looking back over the photos the pulled pork is now calling to me.
Sweet treats and beautiful cakes at the Love Wimbledon market with LusoBrazil.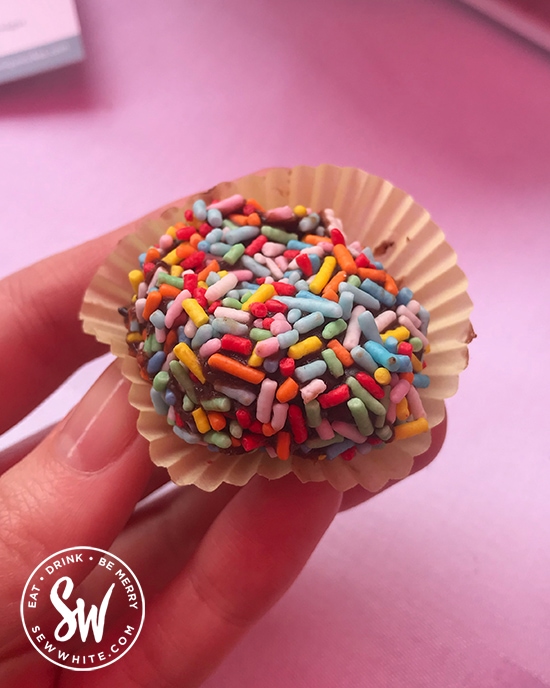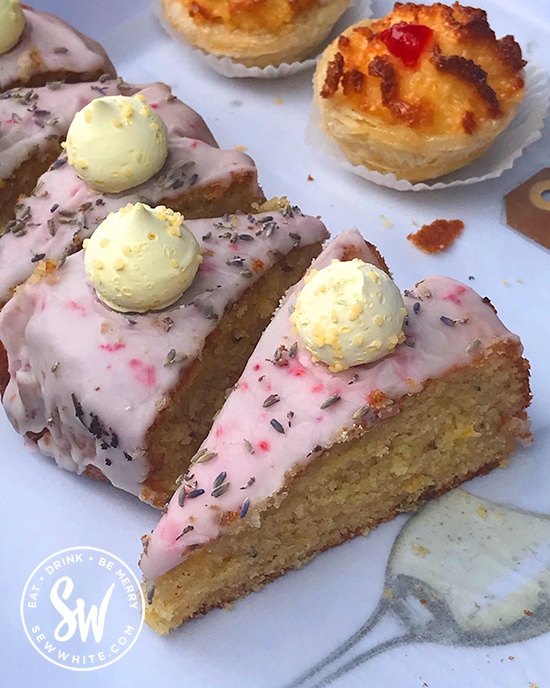 LusoBrazil are a very well known family bakery team. They create authentic Portuguese and Brazilian cakes , savouries , biscuits, breads and other delicious products and produce.
Their amazing savoury bakes, cakes and treats are have helped win them multiple awards. At the Love Wimbledon market there is often a queue of people waiting to pick up a beautifully made products.
Their Portuguese custard tarts are legendary and when they ask if you want a little bit of cinnamon on top say yes! The cinnamon takes it to the next level.
Follow me on Instagram to see what I've been up to recently. www.instagram.com/sewwhite