This is an easy yet absolutely delicious Aperol apple cocktail. Apple juice works so well with the iconic Aperol drink and you will want to have more than one of these! A perfect summer drink to enjoy in the sunshine. A lovely easy cocktail to make at home and brilliant party drink too.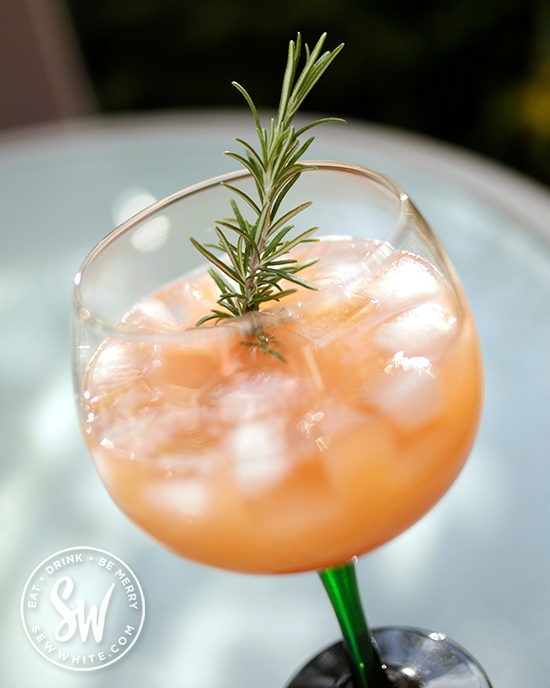 On a beautiful day while still in this lockdown matrix we seem to find ourselves in, I've started coming up with more cocktail ideas. Especially using ingredients like Aperol which normally only ever get one drink made with them.
We've been having the normal Aperol Spritz but I wanted to see what else I could create using this iconic flavour.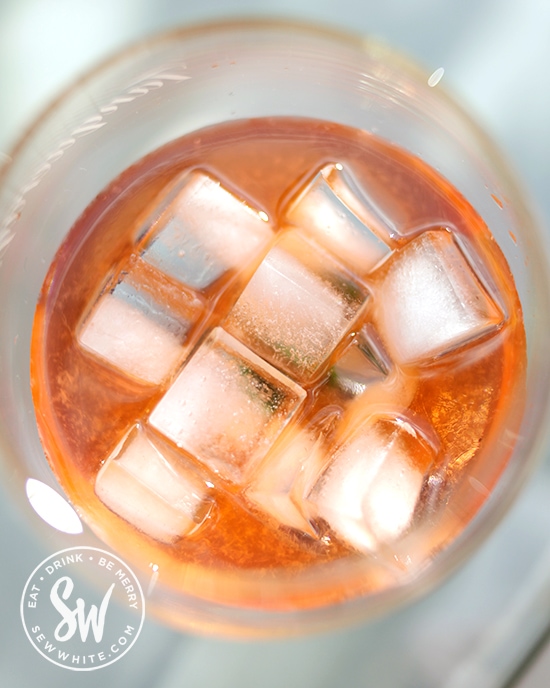 For this delicious drink and I mean it's delicious! It's one of those drinks which is fruity and rich and is like summer in a glass. You will also want more than one. So far all my family have been having two so we've ended up upping the recipe to make pitchers of it for nice evenings in the sunshine.
Aperol Apple Cocktail
Aperol is easy to use for a cocktail that isn't the classic Aperol Spritz. For this I used a measure of Aperol, added a twist of lemon, a little extra alcohol with some vodka and topped up with cloudy apple juice. It sounds simple and it absolutely is.
As Aperol and vodka both have alcohol percentages this could be a drink to make you feel a bit tipsy. So please drink responsibly. Aperol is 11% alcohol and the Absolute vodka I used was 40%. The danger and tipping point of cocktails is they taste like juice but it's easy to forget there is alcohol in them.
What kind of alcohol is Aperol?
Aperol is an Italian aperitif alcohol. Aperitifs are usually a more dry rather than sweet alcoholic beverage which are mixed to make drinks perfect for a pre-dinner drink.
What is the difference between Aperol and Campari?
Aperol and Campari are similar but Aperol is a tad sweeter. Campari is also a little more bitter and has a higher alcohol content.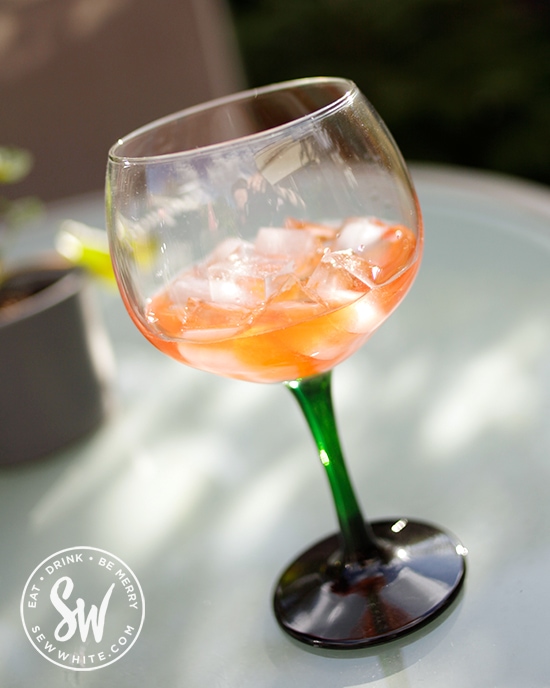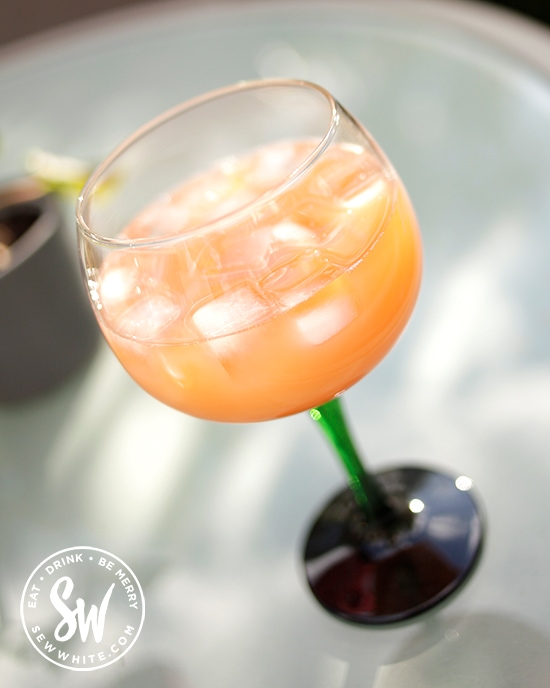 When you make this drink my top tip is to mix the Aperol, vodka and lemon juice in a glass with the ice. Let the flavours mix before topping up with the cloudy apple juice. The apple juice really compliments the Aperol and the hint of lemon brings out the best of all the flavours.
Using cloudy apple juice or normal apple juice
For this drink I've used cloudy apple juice for two reasons. The first is so help keep the colour really orange. The cloudy apple juice makes the finished drink look striking.
I also used cloudy apple juice for the flavour. It's not as sharp as normal apple juice and some how the cloudy apple juice definitely gives the best flavour. If you only have the normal type you can try it. It will still taste great!
What is the flavour of Aperol?
Aperol has a rich and tart orange flavour. It is also bitter and had a smell of orange and a hint of rhubarb. It also has an iconic orange colour which looks like sunshine in a glass.
Aperol is also 101 years old! Founded in 1919 if you can believe it. A long lasting treat for drink fans. It has found so much popularity in the last few years and it's now available everywhere in it's Aperol Spritz way!
Does apple juice go with Aperol?
Absolutely the sweet apple juice flavour really combines with the sharp Aperol flavour. If you like the taste of cider you can mix the two together and top up with lemonade. It is a beautiful combination.
Should I refrigerate Aperol?
Aperol has been created to that is stores really well in a cool place even once open. I have my bottle in a cool cupboard. A bottle of Aperol shouldn't go off as long as it's kept somewhere cool and out of direct sunlight.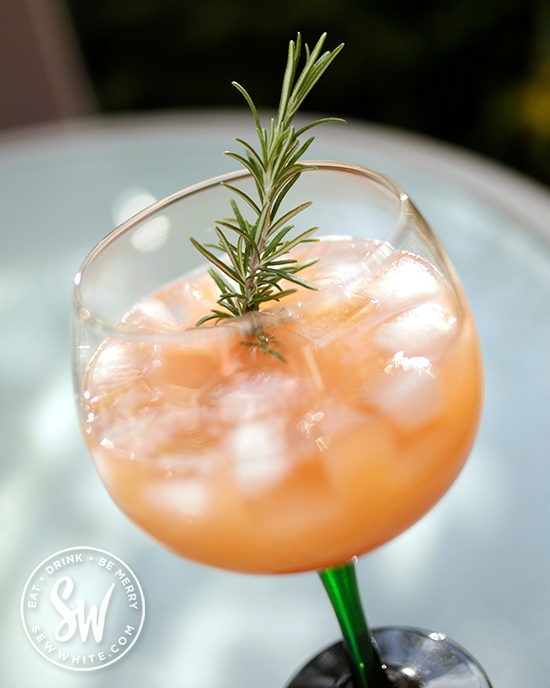 Pin the Aperol Apple Cocktail for later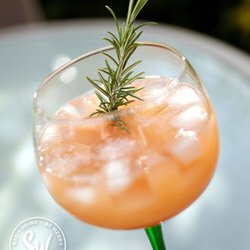 Aperol Apple Cocktail
This is an easy yet absolutely delicious Aperol apple cocktail. Apple juice works so well with the iconic Aperol drink and you will want to have more than one of these! Perfect drink for enjoying in the sunshine.
Ingredients
ice cubes

25

ml

(

25

ml

)

Aperol

25

ml

(

25

ml

)

vodka

12.5

ml

(

12.5

ml

)

lemon

(A good squeeze from half a lemon)

cloudy apple juice

sprig of rosemary

(optional)
Instructions
Add the ice cubes to large glass.

Add the Aperol, vodka and lemon and gently stir.

Top up with the cloudy apple juice.

Serve with a sprig of rosemary if you have it.
Nutrition
Calories:
61
kcal
Carbohydrates:
1
g
Protein:
1
g
Fat:
1
g
Sodium:
1
mg
Fiber:
1
g
Sugar:
1
g
Vitamin C:
7
mg
Please note that the nutrition information provided above is approximate and meant as a guideline only.
Follow me on Instagram to see what I've been making recently. www.instagram.com/sewwhite
My Blueberry Gin and Tonic Recipe is a perfect drink for any event or just a really good evening when you're after a fruit gin and tonic. A simple blueberry gin cocktail which takes seconds to make and is a perfect summer cocktail.
This delicious Summer Berries Gin and Tonic uses up frozen berries to create an easy cocktail. It is a wonderful way to add flavour without using fresh fruit.
Strawberry Jam Gin and Tonic is my new favourite drink! Adding jam is a
quick way of adding a new taste to a classic gin and tonic.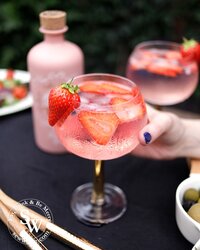 Strawberry Gin and Tonic. Yes you read it right! It's a fabulous mix of strawberries and cream gin, fresh strawberries and of course tonic.