Enjoy a ho ho hot steak this Christmas with the elf steak at Steak & Co as they bring you their holiday upgrade to make it a meal yule love.
Steak & Co London have bought out a festive menu upgrade this Christmas and it would be absolutely Rude-elf not to experience it. In the heart of Charing Cross, only a minute from both Trafalgar square and Leicester Square, I sit down in the bustling restaurant at Steak & Co. The restaurant was lively and had a family foodie atmosphere, and it was tastefully decked out for Christmas.
Christmas Cocktails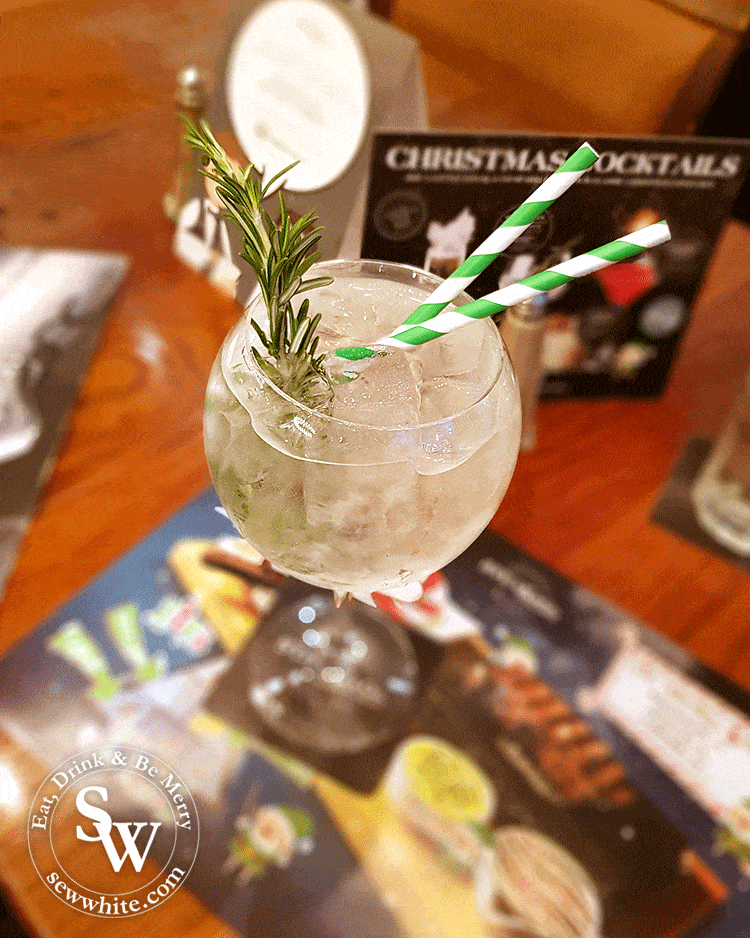 First I chose the Elderflower and Rosemary Gin and Tonic from the Christmas drinks menu. I love a good G&T, with almost any meal, but it is an excellent accompaniment for a steak. The flavours of the gin and elderflower compliment the flavours of the steak. Neither being too strong to overpower the meat, nor too weak to be overpowered by it. This G&T was a wonderful example, being made with Elderflower Cordial with a sprig of Rosemary as the garnish. The Elderflower was very prominent, leading to a delightful ease of drinking, making it hard to stop sipping! The Rosemary contributed the subtle herbal tones that belong in any great G&T plus it smelled lovely.  It was also a delight to see paper straws, it shows that Steak & Co are taking an active stance against plastic waste.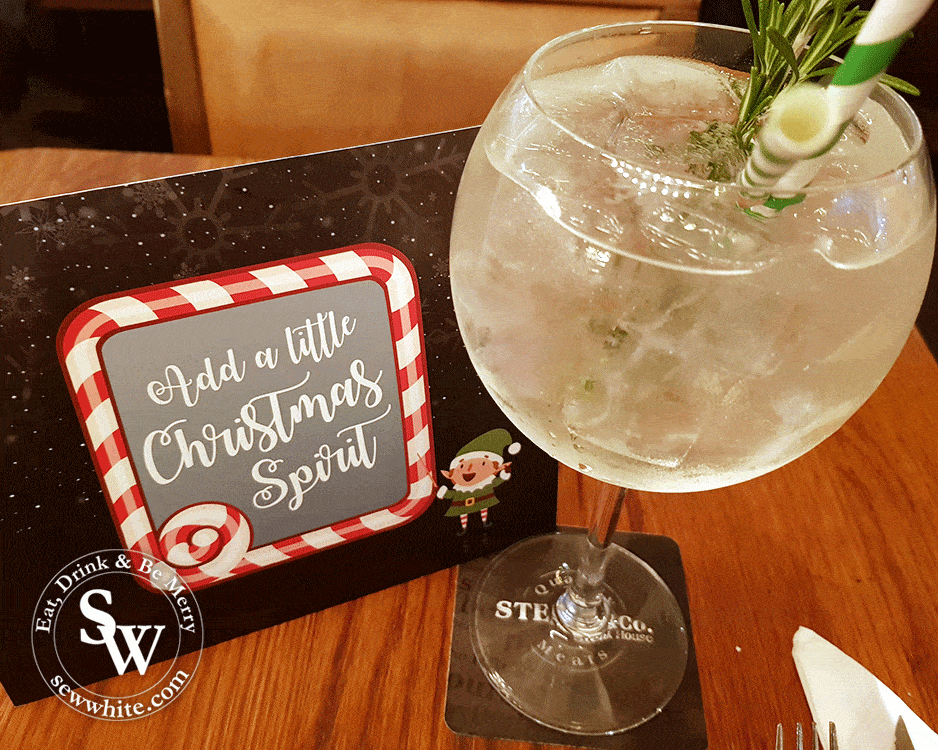 The Elf Steak
I should establish, early on, that the Elf steak is not, a prime cut of elf. It is instead a carefully selected beef steak, served sizzling on a hot stone allowing you to cook it to your own perfection. It's a genius idea that is the signature of Steak & Co. This promotion is inspired by the movie Elf, which suggests that all the major food groups are candy based.
Buddy: We elves try to stick to the four main food groups: candy, candy canes, candy corns, and syrup.
All Steak & Co steaks can be served with salt; to sprinkle onto the steak, butter; to cook the steak in, and a dip to finish each bite off. The Elf steak therefore has its own special trio of flavours; 'Candy Corn Salt', 'Popping Candy Butter', and 'Maple Syrup and Coca Cola sauce'.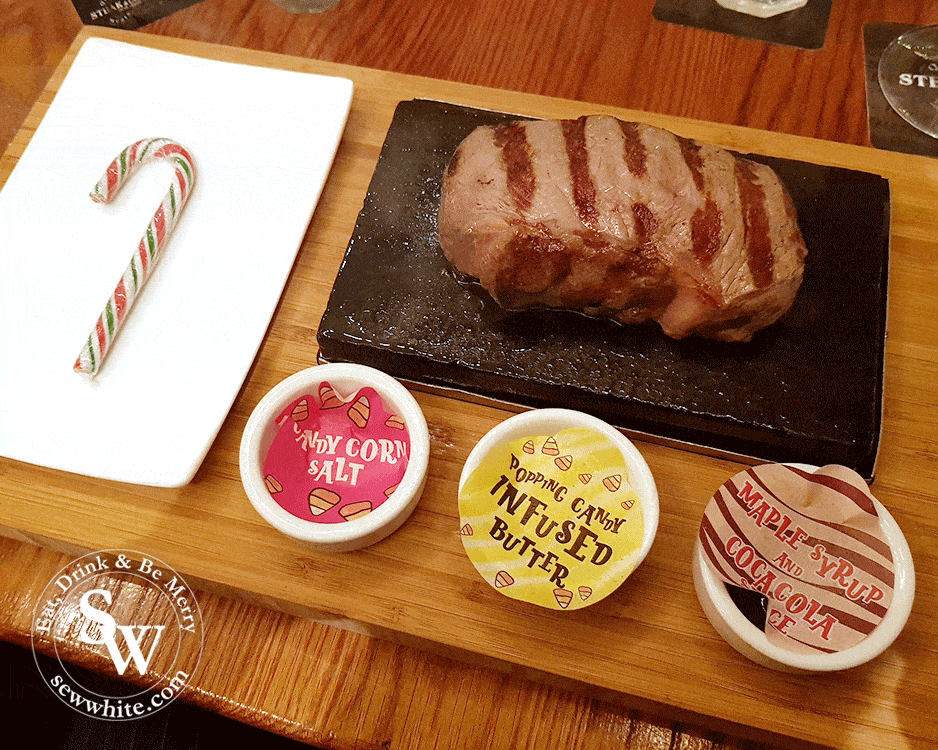 Sweet and Savoury perfect for Santa
The mix of savoury and sweet came as a daunting prospect. As any Foodie or Chef will tell you, it's very dangerous to mix sweet with savoury, as the tastes rarely work well together. However, this was that rare exception. Steak & Co arranged the balance perfectly. The salt and butter both had a subtle sweet taste that lingered in the mouth, but served well as an oil and seasoning. The Maple Syrup and Coca Cola Sauce had strong similarities with barbecue sauce, but was unmistakably coca cola flavoured.
My meat was cooked to perfection, and not just because I cooked it. It was produced with just enough cooking to leave it rare. The waiter patiently explained to me how to properly use the hot stone and the butter and salt to add the finishing touches. It is a splendid innovation, allowing the customer to finish the steak to their level of cooked. Since perception on what constitutes 'Medium Rare' varies from person to person this is a great way to get exactly what you want. What better way to avoid someone feeling a little bit disappointed in how well done their steak is than to allow them to add the finishing touches themselves? Not only that, but it allowed you to tailor make the amount of salt and butter, as well as how thick each slice should be. Definitely an experience I can't wait to repeat.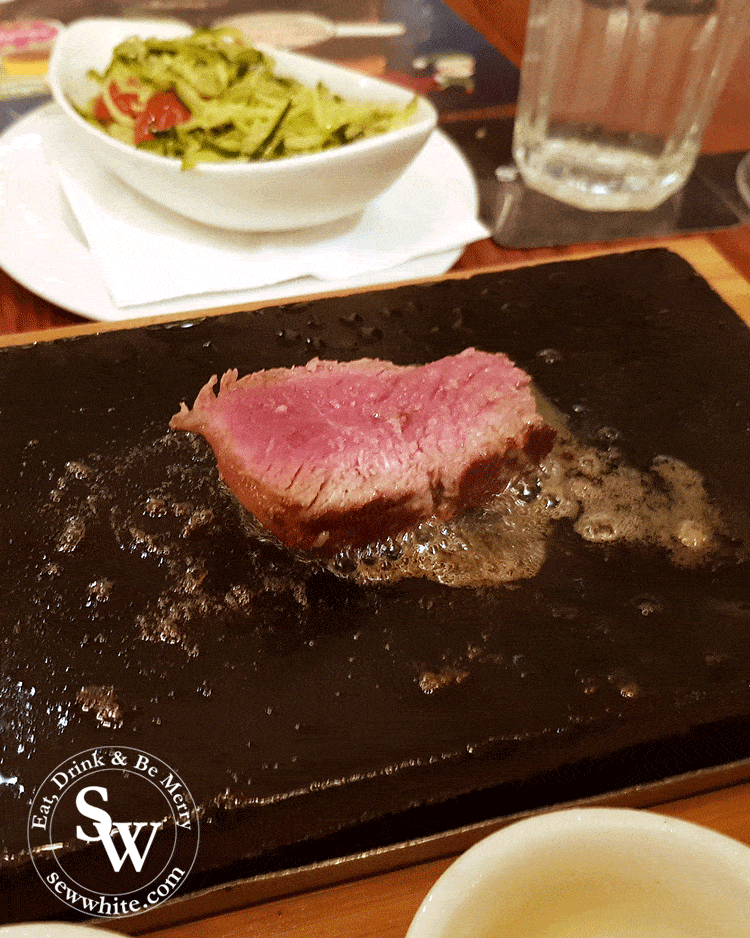 Christmas side dishes
For the sides, I chose the elf-inspired 'Snow Topped Elf Trees', which was broccoli topped with a sprinkling of parmesan. Then the 'Elf Courgetti Spaghetti', a Spaghetti and pesto dish with courgette slices and baby tomatoes. Both dishes were just what a properly balanced meal needed and suited the flavours of the Christmas menu. A wonderful steak with serving of vegetables, with a joyful theme that was consistent with the christmassy environment. Definitely on my list to try again.
A cheeky Cocktail before dessert
The Jolly Good Godfather was a refreshing, hearty epilogue to the meal. It provided a strong and oaky pairing to the steak. The cocktail was served on the rocks with a cherry. It was a delight to slowly sip and let the rich flavours of the whiskey flow. This Golden cocktail was a perfect Christmas themed accompaniment to the meal. It is safe to say a few of them would have easily left me feeling rather Jolly indeed!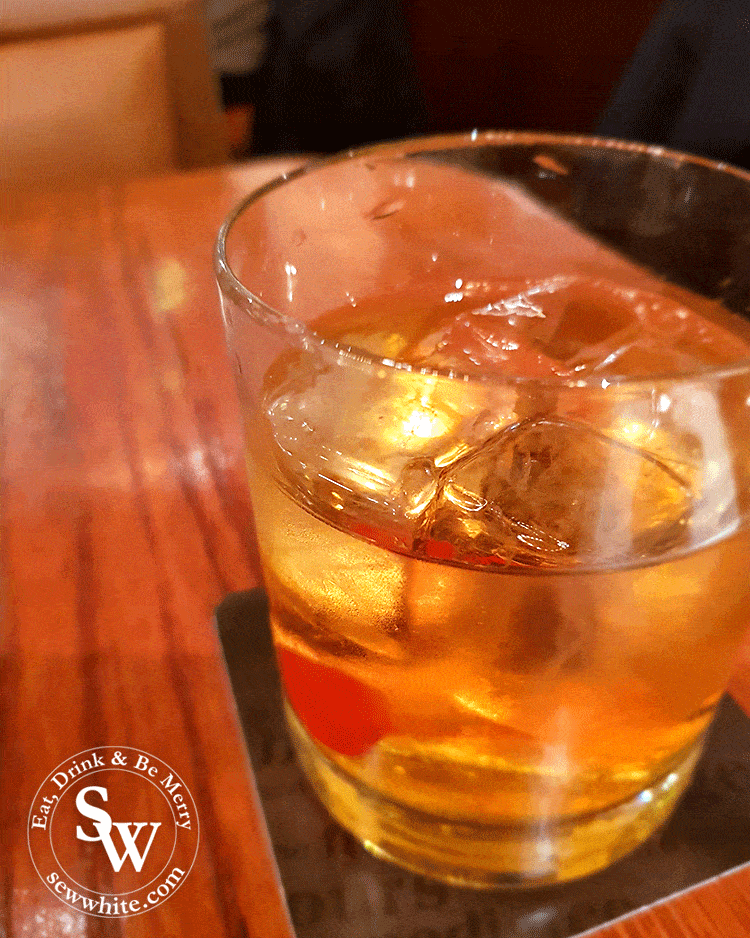 Dessert fit for Dasher and Dancer
There was so much to choose from for dessert, but eventually I went with the dish that interested me the most, the Malteser Cheesecake. A charming little finish to the meal. This was a chocolate cheesecake with a malt crumb base, topped with little maltesers and drizzled with chocolate syrup. Absolutely yum. Truly an innovative item, it was rich and strong with flavour. A competitor to my own cheesecakes, and certainly an idea for a future recipe.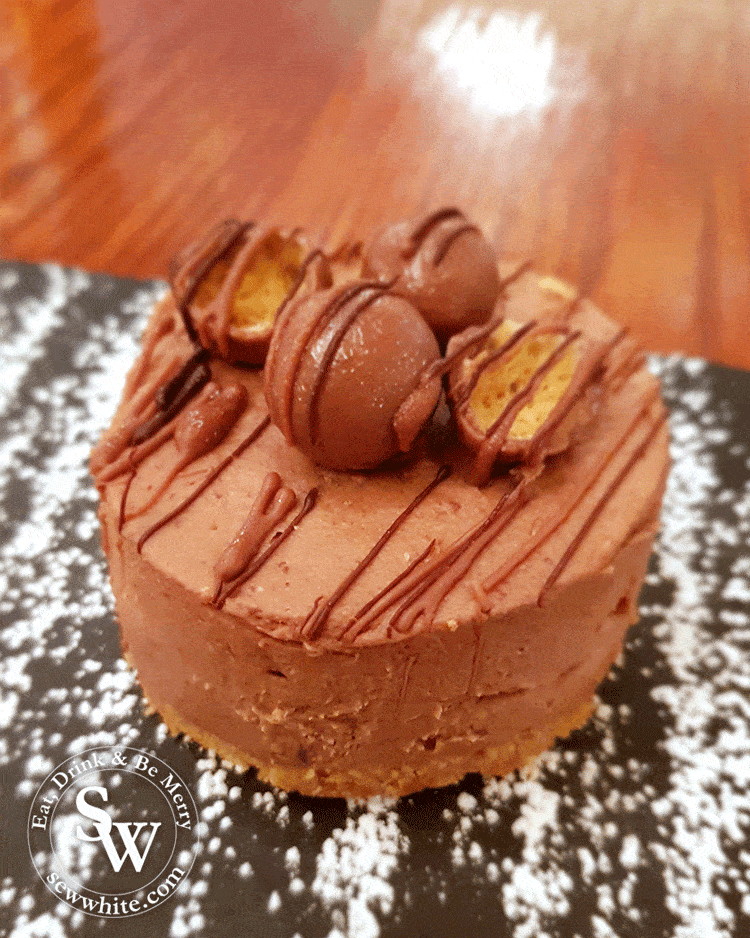 The elf steak is available at Steak & Co in the run up to Christmas across their restaurants.
Disclaimer - This meal was gifted to me in exchange for a review. All opinions are my own.