Check out my top picks for the most Instagrammable places in Wimbledon 2019. From the Village to the town Wimbledon has the most Instagram worthy places.
Make sure to follow me on Instagram @SewWhite for all my posts from The Championships.
The Ivy Cafe Wimbledon Village
Starting off my top places for Instagram worthy photos has to be The Ivy Cafe in Wimbledon Village. Each year their flower arches and tennis decorations are incredible.
This year the flower arch over the entrance is covered in soft blues and orange tones. Hidden away between the flowers are vintage tennis rackets adding a little of the man made into the natural floral mix. I find the colours very calming and textures are remind me of impressionist paintings.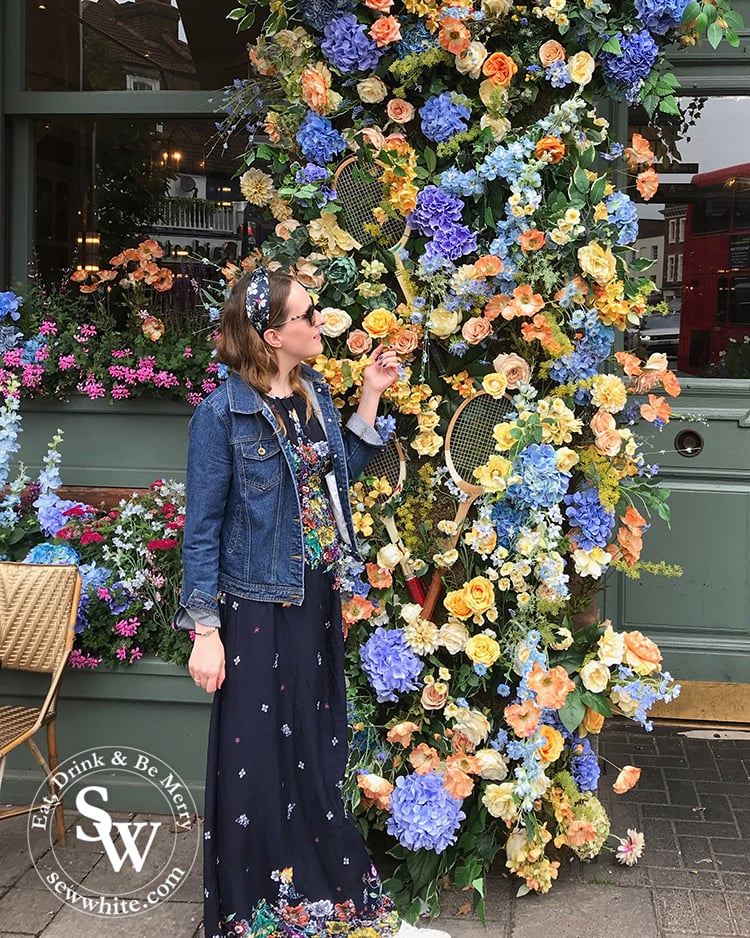 As well as the arch framing the entrance so beautifully. The Art Deco and floral decoration inside including scientific flora and fauna drawings inside is perfect to capture for your Instagram too. Treat yourself to something delicious – their food is incredible. I love their breakfasts but their puddings are also calling. Especially their tennis ball chocolate dessert which is available for the tennis.
A little Wimbledon #Pride!
My favourite part of Wimbledon at the moment is the pride crossing outside New Wimbledon Theatre and CMYK Wimbledon's first LGBTQ+ bar. I think it's a great demonstration of how supportive the area are and it brightens up The Broadway a lot.
When the crossing was declared open a few weeks ago I knew I had the perfect umbrella to use for an Insta worthy shot while also sharing my support for Pride month.
Hemingways Wombledon
It's great to see the iconic Wombles around for the tennis and taking a home at Hemingways. They're picking up tennis balls, playing tennis with strawberries and enjoying a cocktail or two.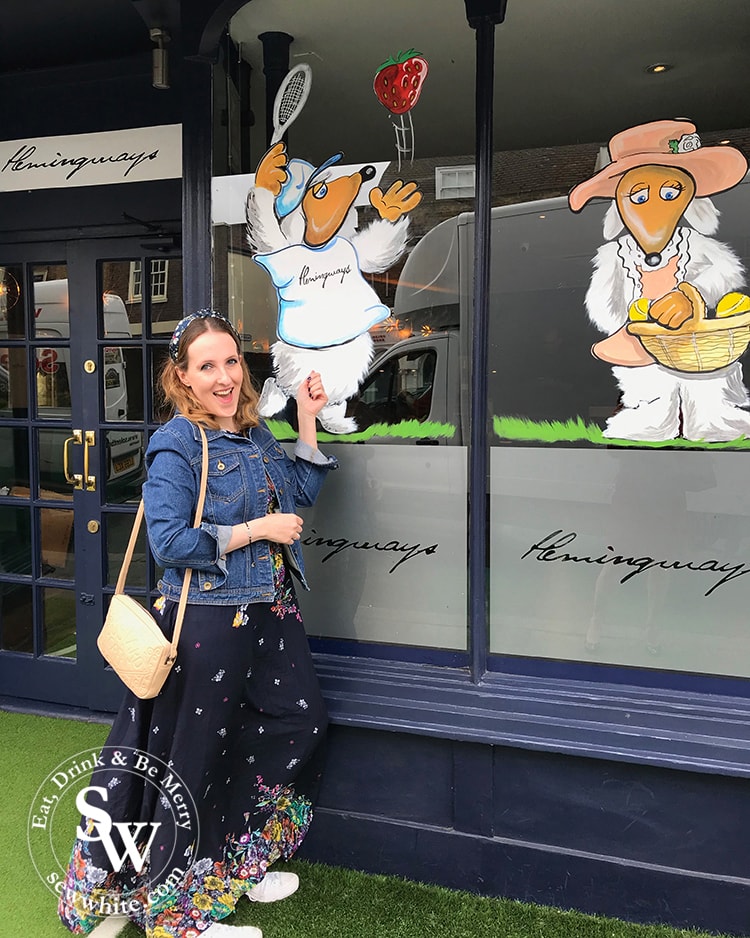 The Dog & Fox
Even with so many flowers decorating Wimbledon no two displays are the same. The richest colours of all are found on the flower wall at The Dog and Fox. The flowers are the most gorgeous purples, pinks and blues and the tennis balls add an electric accent for The Championships.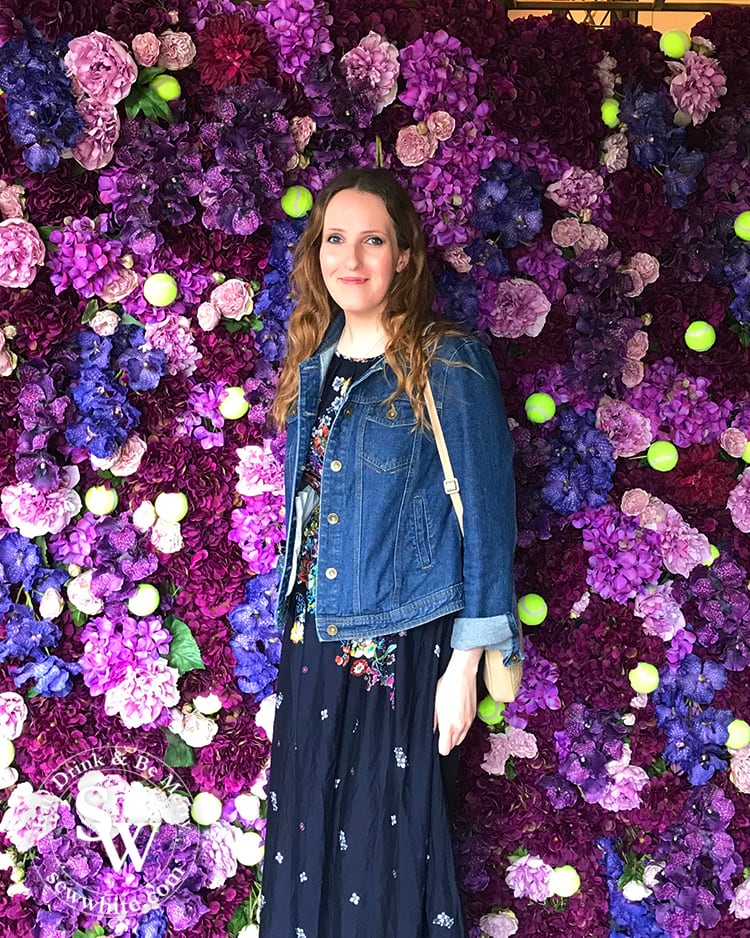 A few other places worthy of mentioning.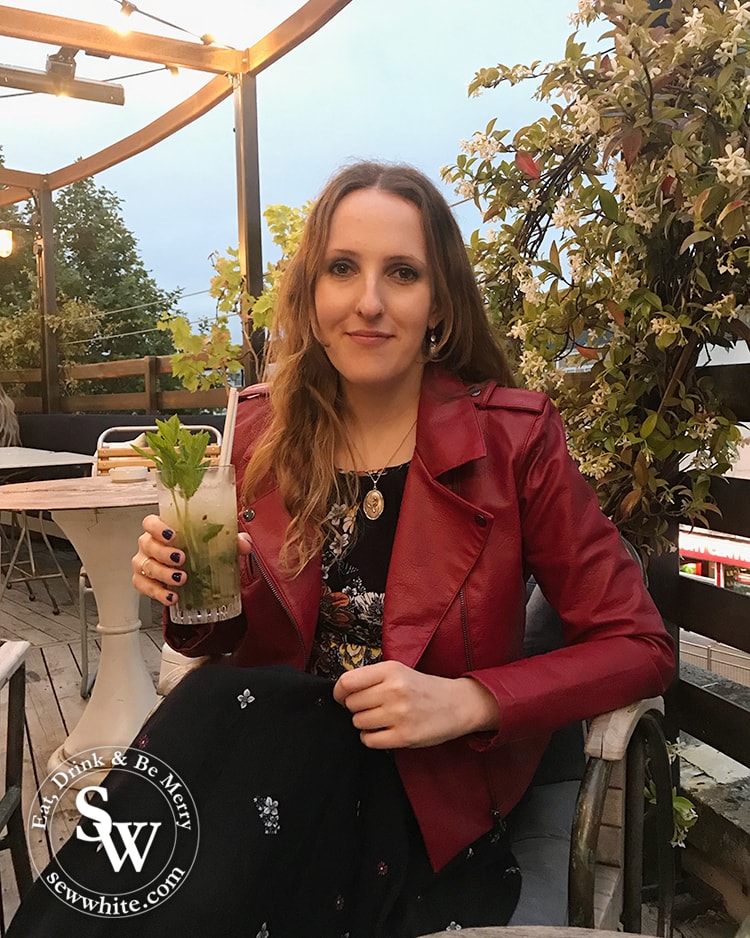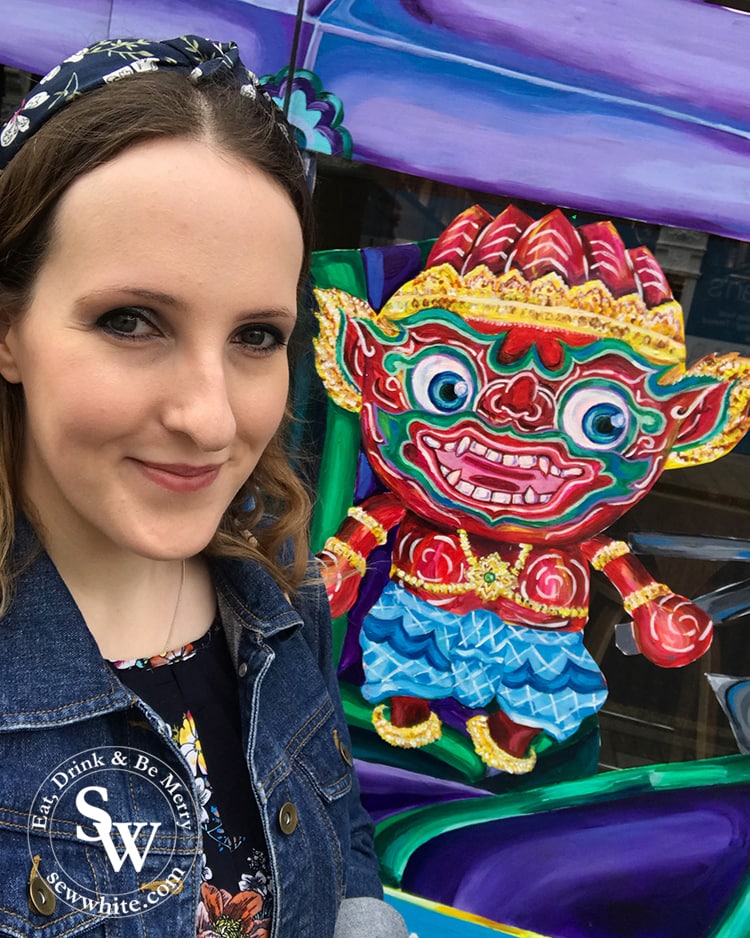 601 Queens Road is the fabulous roof top bar and restaurant. Their door space is like being miles away on a Mediterranean holiday. At this time of year the jasmine is out, the cocktails are ready and it's the perfect place to be at Sunset.
Patara in Wimbledon Village have an incredible hand drawn window display this year. The Wimbledon colours feature heavily and the little Thai masked figures are in their tuk-tuks on the way to the tennis.
Top Choice for the most Instagrammable places in Wimbledon 2019
One of my top choices for Instagam worthy photos is the gorgeous tennis display at Carluccio's in the Wimbledon Village. The oversized tennis rackets and balls with so many bright and bold coloured flowers make a perfect frame to photographed in.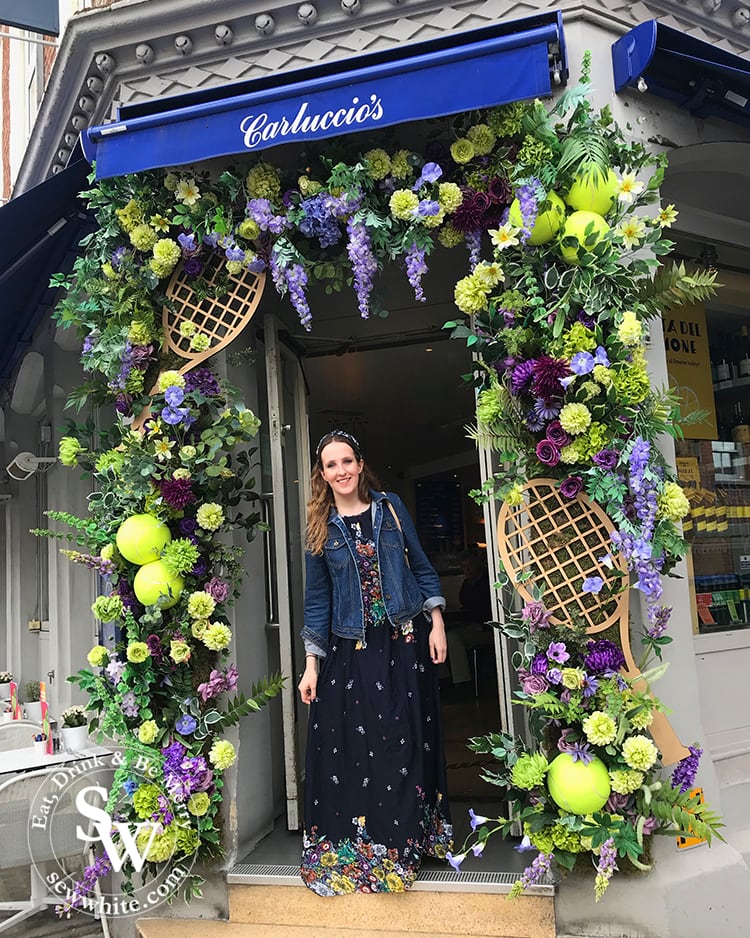 Gail's Loves Wimbledon
As Wimbledon Foodie I had to include some delicious treats in my choice for Instagram. For me the rose, lemon and pistachio cakes alongside the honey cake both decorated with dried edible flowers have to make the cut. The window display is also so cute and expertly drawn.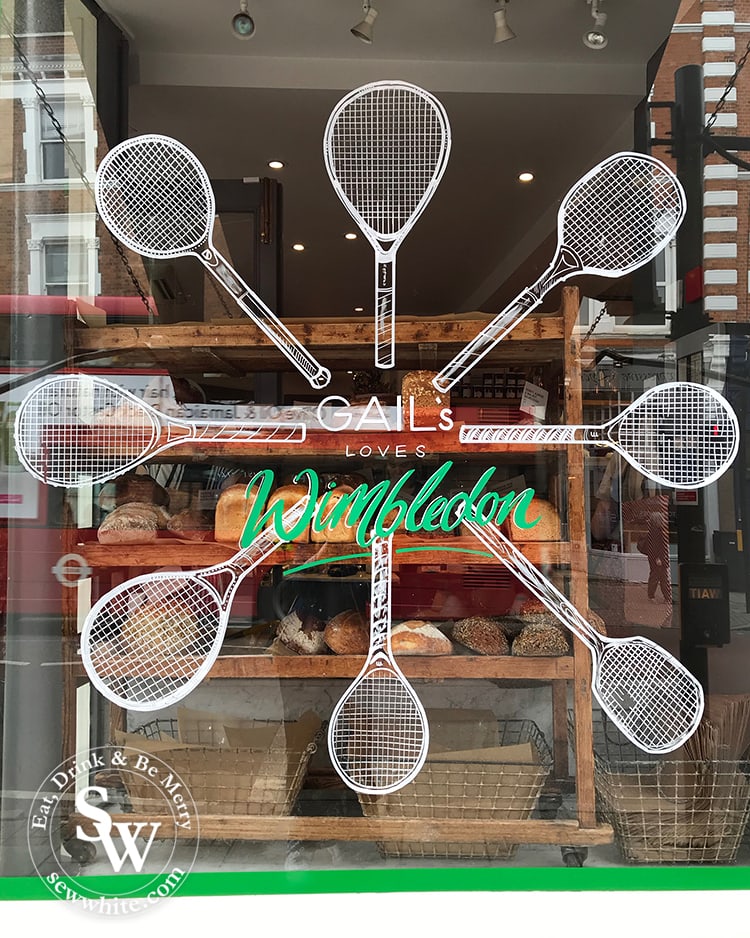 A Little Style break
Charlotte Loves the incredible local stylist has written a wonderful piece on what to wear for Wimbledon. Read it here.
Charlotte outside Boho Beach Fest in Wimbledon. Wearing one of their incredible dresses perfect to wear on Centre Court! A wonderful place to shop to get incredible pieces perfect for your Instagram.
I had a style make over with Charlotte last year. We discussed what colours and shapes would work best on me and I can honestly say how much my style has changes and how much more confident I am with what I wear now. I'm still working on adding more bright colours but my wardrobe is definitely more colourful than it was. I loved getting advice and Charlotte knows what will work for you.
A little bit from Hemingways and Wombledon.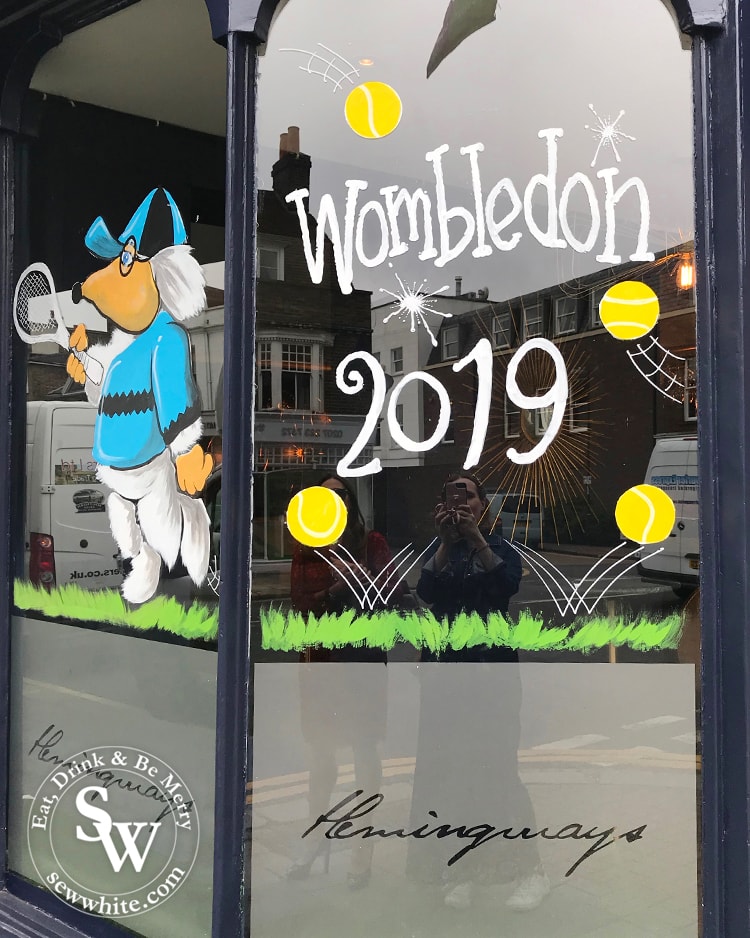 The Champagne Bar at Elys of Wimbledon
On the top floor of Elys in the restaurant is the Lanson Champagne pop up bar. Enjoy their classic or rosé champagne by the glass. Plus if you are lucky you might spot a celebrity two!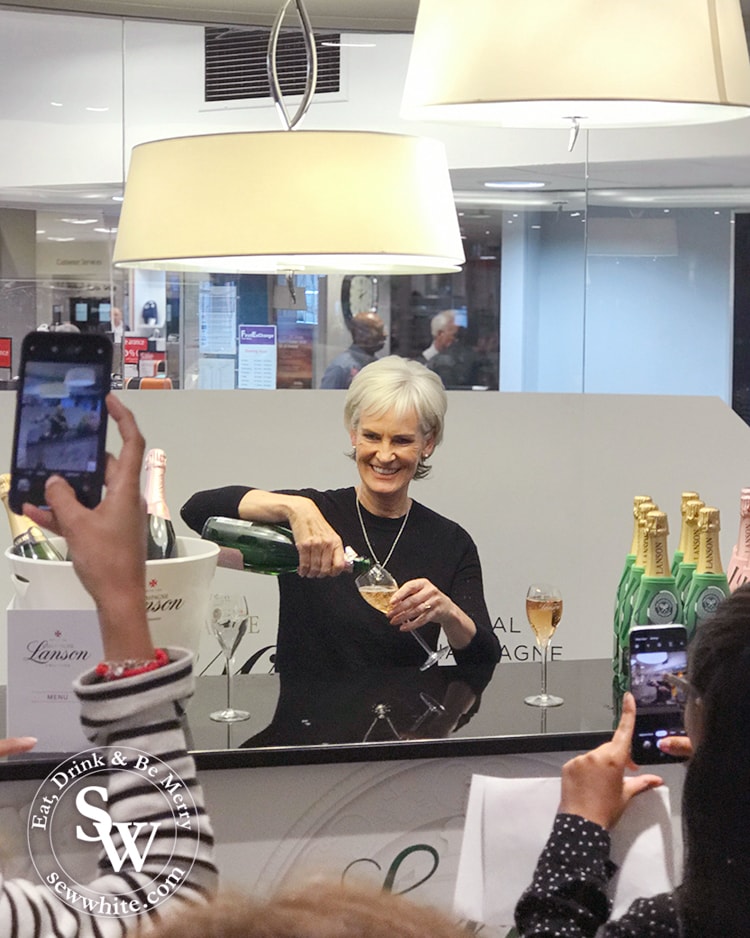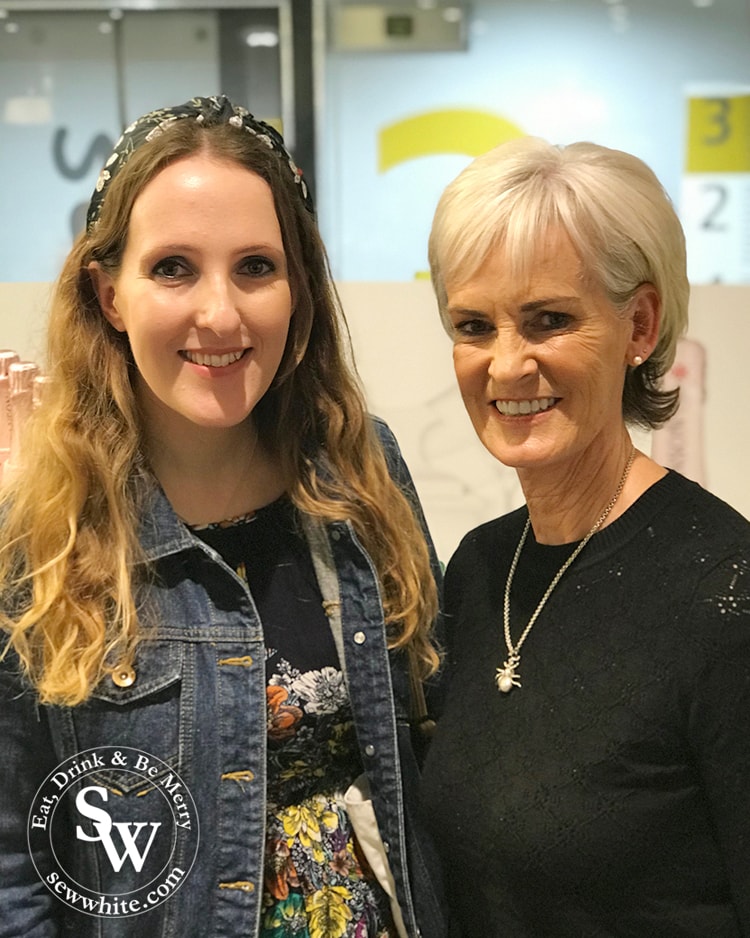 I was so lucky to meet Judy Murray when I visited. The fan girling was embarrassing but I hope I wasn't too tongue tied and silly. Judy was incredibly lovely and let me have a few photos with her before she started pouring the iconic brand of Champagne.
There is a lot of pride in Wimbledon for many fantastic reasons.
Check out what I've been baking for the tennis here.
I hope you enjoyed my most instagrammable place choices in Wimbledon for The championships 2019.