Hummus is so quick to make at home and will become something you make time and time again. Enjoy my recipe for Easy Homemade Vegan Hummus.
Ever since I learned how to make hummus at home I make a lot! It's so quick and easy, plus it can be updated to include different herbs and ingredients to make it a little more interesting. However classic style is my favourite. I prefer it a little bit chunkier than super smooth but being made at home means you can create it to your favourite consistency.
The reason I have called this vegan hummus is because this is a vegan recipe. I'm still surprised how many people don't know it is vegan but love it. Not that it should make any difference but to some people it does.
Step by step how to make Easy Homemade Vegan Hummus
1) To make hummus at home you only need 6 ingredients. Chickpeas, tahini, salt, garlic, olive oil and a lemon. Plus paprika to sprinkle on top if you want.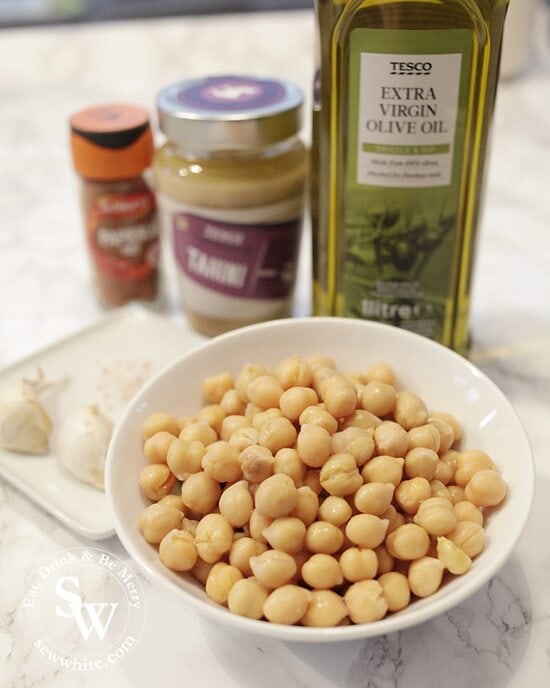 2) Drain the chickpeas and keep the water they were in aside. Add them to the blender.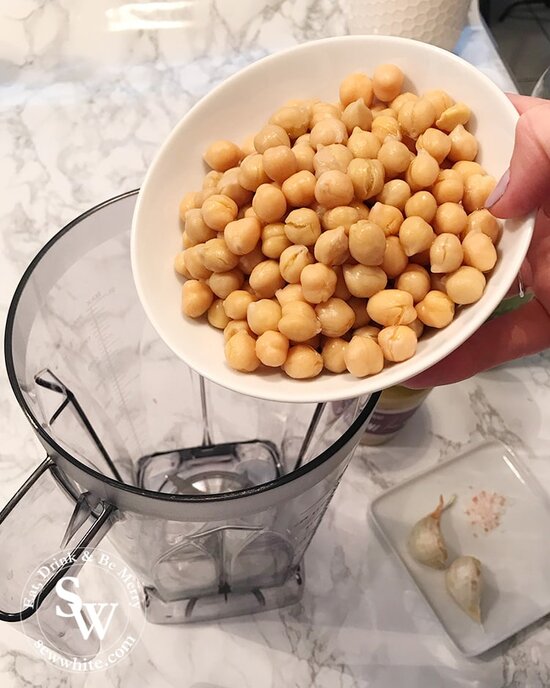 3) Add the olive oil, salt, peeled garlic, lemon juice and tahini in to the blender to the chickpeas. I used my froothie blender as it is super powerful and the settings make it easy to control to create the perfect consistency.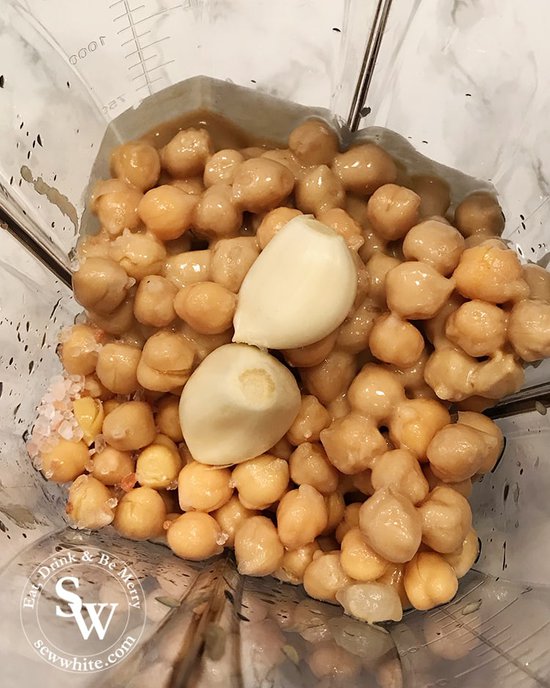 4) Whizz up in the blender! Add a little extra of the chickpea water or olive oil if you want a smoother and runnier consistency.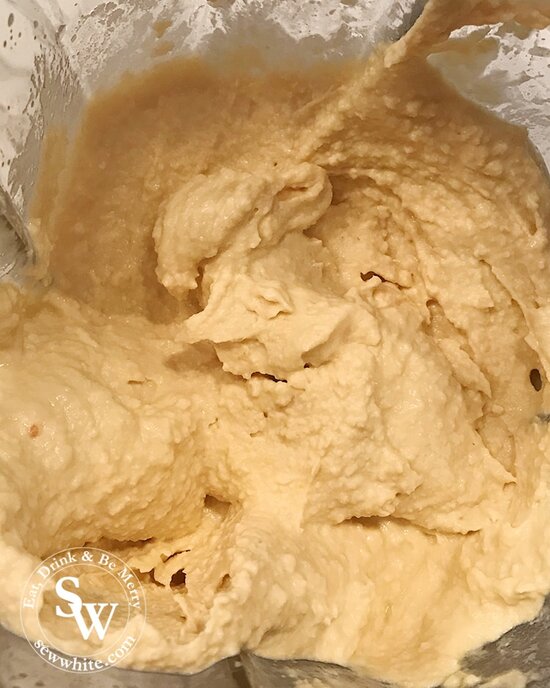 5) Pour it out into a bowl and add a few spare chickpeas for decoration and then sprinkle with paprika and an extra drizzle of oil. Enjoy straight away with hot flatbread.
Homemade hummus is a delicious thing to add to a homemade glow bowl. To make your own rainbow salad which goes really well in a glow bowl click here to be taken to my Easy Vegan Rainbow Salad Recipe.
Happy Hummus day!
Easy Homemade Vegan Hummus
Hummus is so quick to make at home and will become something you make time and time again. Enjoy my recipe for Easy Homemade Vegan Hummus.
Ingredients
400

g

tin of chickpeas

Make sure to keep the liquid from the tins when you drain

2

teaspoons

tahini

2

small cloves of garlic

5

tablespoons

extra virgin olive oil

2

tablespoons

lemon juice

pinch of

salt

paprika

(optional)
Instructions
Drain the chickpeas from the tin but keep the liquid for later. Rinse the chickpeas and keep a few chickpeas aside for decorations.


Add the chickpeas into the blender along with 4 tablespoons of the chickpea water.


Add the tahini, peeled garlic cloves, salt, extra virgin olive oil and fresh lemon juice.


Blend until smooth. If it's still a bit thick add a little extra chickpea water and oil to get the consistency you want.


Spoon into a bowl and add the reserved chickpeas as decoration. Sprinkle with paprika and drizzle with extra olive oil. Serve straight away and enjoy.

Nutrition
Please note that the nutrition information provided above is approximate and meant as a guideline only.
Follow me on Instagram to see what I've been making recently. www.instagram.com/sewwhite
My fresh basil and parsley spaghetti salad is so fresh and packs a punch of flavour. It works so well for lunch or dinner and also is delicious cold for lunch boxes too.
Using fresh summer peaches this grilled peach salad with balsamic vinaigrette is a fresh and fruity salad which is perfect as a BBQ salad. I have walnuts in my salad but other great additions are grilled peach salad with burrata or feta cheese.