These White Chocolate Christmas Cupcakes are the cutest addition to a Christmas party. They are easy to make, taste delicious and look wonderful.
These were a massive hit at my Christmas baking demo at Neptune Wimbledon in November. They are smooth and creamy and most of all absolutely far too easy to eat. The sponge I chose to make these with a yoghurt in, to make it moist and yummy. For the white chocolate flavour in the cake I add a chopped up chocolate bar. A really easy way to add that wonderful creamy taste to the finished cake without having to add melted chocolate which can get a bit messy.
Making the White Chocolate Christmas Cupcakes
I took a white chocolate bar and finely chopped it and added it to make a mix of fine and slightly chunkier pieces. Still smaller than normal chocolate chips. The smaller pieces melt into the mix when baking and the larger bits add a nice little bite. To give them a Christmassy look I decided to do a quick buttercream swirl but build it up a little higher to make it look slightly like a Christmas tree. I then added a few choice sprinkles to look like Christmas baubles.
These cakes are so quick to make and really were incredibly popular. These would be great for Christmas fairs and events. The longest bit in creating them was mixing the butter cream because I forgot to take the butter out of the fridge early enough to soften. I miss summer days and not having to leave butter out for long before it went soft enough to use.
For decorating I wasn't sure which I liked most. The gold stars and red dots or with the addition of green holly. I do love both. Plus they are so tasty I don't think I really mind which one as long as I got to eat it.
This goes perfectly with my Christmas graze table.
Graze tables are a wonderful centre piece for a party. So in time for the festive season I have created a fantastic Christmas graze table.
Here are the other bakes I made at the Neptune Wimbledon Christmas Weekend
It's finally Christmas season and that means it's time to enjoy this easy chocolate cranberry cake! It's fruity, sweet and creamy – and ridiculously delicious!
Enjoy a slice of the Black Forest Christmas Bundt Cake this festive period. It's made with delicious cherry yoghurt and chocolate chips.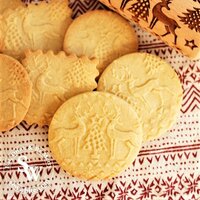 This easy to follow and lightly spiced Embossed Cookie recipe produces a dough which holds the pattern of an embossed rolling pin whilst tasting great! I've got all the tips and tricks you'll need to make perfect rolling pin cookies plus a troubleshooting guide so you'll be able to make the most out of your patterned rolling pin. These spiced sugar cookies are simply perfect and you can use the same recipe to make simple cookie cutter biscuits too.
Another way to decorate your cupcake is with dried orange slices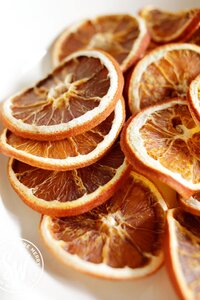 Dried orange slices are so easy to make and look fabulous as decorations on cakes and cocktails. Dried orange slices are easy to make at home and will last for years if you look after them. A perfect way to use them is as dried orange slices for gin or on your Christmas cocktails. They can even be used for decorations around the home. I love using them as decorations for Christmas presents too.
View all my sweet treat recipes.
Follow me on Instagram to see what I've been making recently. www.instagram.com/sewwhite
White Chocolate Christmas Cupcakes
These White Chocolate Christmas Cupcakes are the cutest addition to a Christmas party. They are easy to make, taste delicious and look wonderful.
Ingredients
120

g

unsalted butter

200

g

golden caster sugar

2

medium eggs

175

g

vanilla yoghurt

175

g

plain flour / all purpose flour

1

teaspoon

bicarbonate of soda

tiny pinch of salt

50

g

white chocolate bar finally chopped up
Decorations
1

portion of buttercream below

sprinkles
Buttercream
300

g

unsalted butter

700

g

icing sugar / confectioners sugar

2

tbsp

milk

0.5

teaspoon

vanilla extract
Instructions
Preheat the oven to 180ºC/175ºc fan.

Place 24 cupcakes cases in a cupcake tin.

In a stand mixer cream the butter at room temperature and sugars until pale and fluffy.

Add the eggs one at a time and mix together.

Mix in the yoghurt.

In a separate bowl, measure and sieve out the flour, bicarbonate of soda, salt and the mixed spices.

Sieve in the flour gradually and stop when the flour is evenly mixed in.

Finely chop up a bar of white chocolate and mix in to the cake mixture.

Divide the mix into the cupcake cases.

Bake for 10-15 minutes or until it's golden brown and a skewer comes out clean.

Mix up the buttercream in a mixer until light and fluffy.

Add the buttercream to a piping bag with a star nozzle.

Add swirls of buttercream and stud with a range of sprinkles.
Nutrition
Please note that the nutrition information provided above is approximate and meant as a guideline only.