The best drinks for all occasions! Perfect for parties or a cocktail night at home I have the cocktails for you. Enjoy my round up of easy cocktail recipes.
I was once told there is a cocktail for every occasion and I really believe that is right. Easy cocktails recipes are now one of my favourite things to make at home and share with you lovely lot. I want quick and easy cocktails which I can make for my friends and not have to play bartender all night.
Easy cocktail recipes – Blueberry gin and tonic
My Blueberry Gin and Tonic Recipe is a perfect drink for any event or just a really good evening when you're after a fruit G&T.
This is the perfect drink for summer evenings, nights in and celebrations. It's good the time. It is a delicious mix of sweet fruit and tartness of the Tanqueray gin and of course the bubbly tonic.
I love how pretty this drink is. The blueberries all squished with mint give the drink a beautiful soft purple colour. It looks delicate and yet incredibly appealing.
Go to the blueberry gin and tonic recipe
Passion fruit Daiquiri
This is a twist on a classic daiquiri cocktail. The Passion Fruit Daiquiri mixes together the iconic flavour with a fruity twist. It's easy to make, very strong and everyone will want more.
Limoncello and gin cocktail
The Limoncello and Gin Cocktail with a hint of crushed thyme is a beautiful drink, easy to sip in the sun and has a fresh aromatic yet glorious citrus flavour.
Easy cocktail recipes – Aperol Apple Cocktail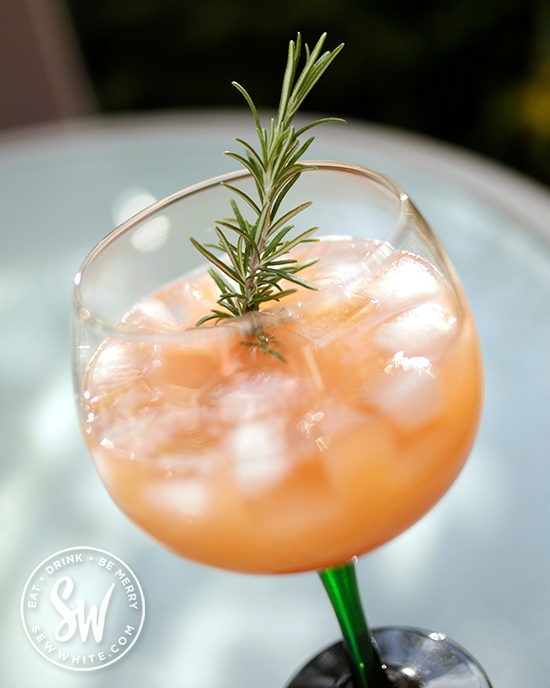 This is an easy yet absolutely delicious Aperol apple cocktail. Apple juice works so well with the iconic Aperol drink and you will want to have more than one of these! Perfect drink for enjoying in the sunshine.
Go to the Aperol Apple Cocktail recipe
Watermelon & strawberry martini – best cocktails
Cool down this summer with my fresh and fruity Watermelon and Strawberry Martini. Simple to make and far too easy to sip.
Summer Berries gin and tonic – best cocktail recipes
This delicious Summer Berries Gin and Tonic uses up frozen berries to create an easy cocktail. It is a wonderful way to add flavour without using fresh fruit.
Round up of Easy cocktail recipes
Strawberry Rum Cocktail
Fresh strawberries, rum and ginger ale are a match made in heaven. This easy Strawberry Rum Cocktail is the perfect way to cool down on a hot day, or warm up on a cold day with the delicious spiced rum.
Strawberry Gin and Tonic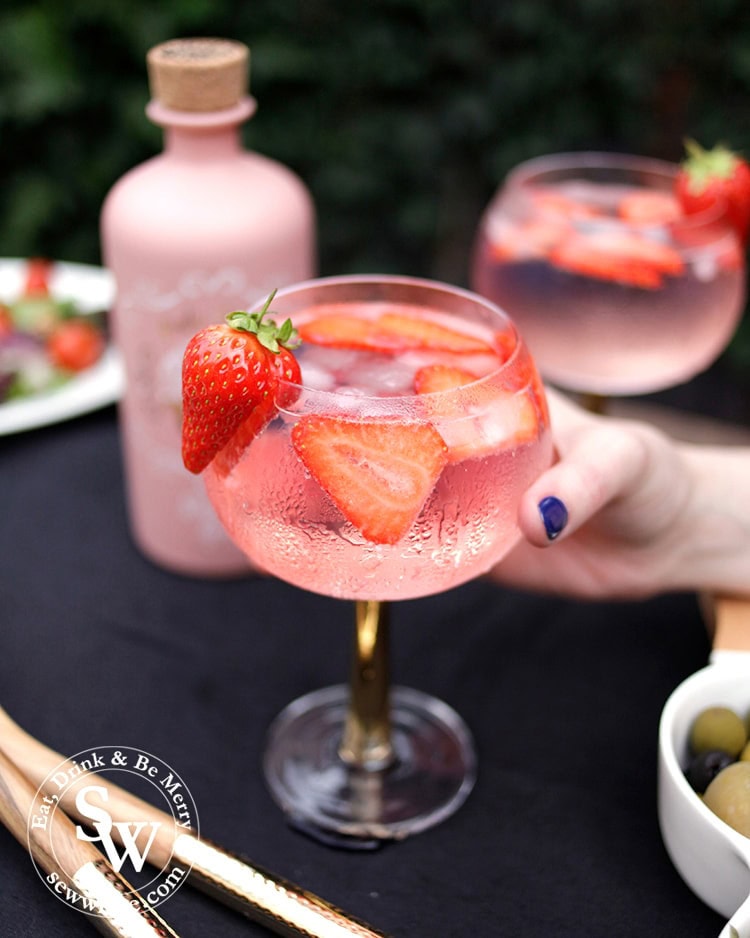 Strawberry Gin and Tonic. Yes you read it right! It's a fabulous mix of strawberries and cream gin, fresh strawberries and of course tonic.
Strawberry jam G&T
Strawberry Jam Gin and Tonic is my new favourite drink! Adding jam is a quick way of adding a new taste to a classic gin and tonic.
Watermelon rum punch
Take a sip on the gorgeous Watermelon and Cucumber Rum Punch, the perfect drink for cooling down at summer parties. Cheers to a gorgeous summer.
Rum and Raspberry Cocktail in the easy cocktail recipes round up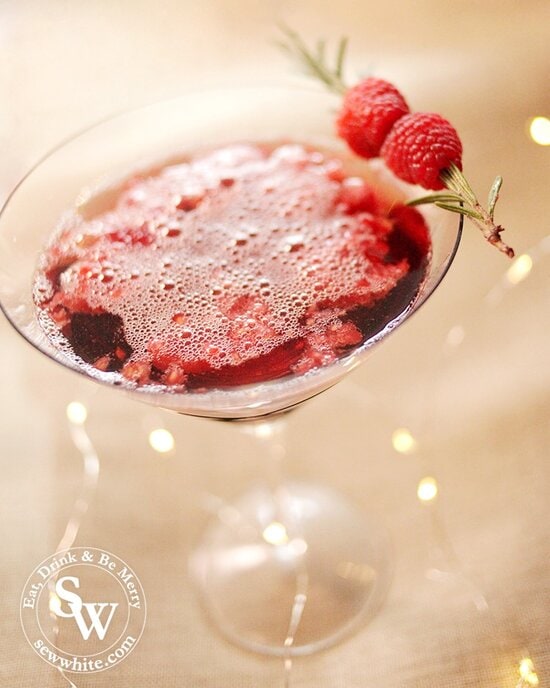 This delicious Rum and Raspberry Cocktail is always a winner at a party. The spiced rum and raspberry flavours work so incredibly well together.
Good drinks are perfect all year round. I have loved coming up with new cocktails and easy to make drinks in time for the festive season and beyond. This one is probably my favourite. Raspberries and rum work incredibly well together.
To the rum and raspberry cocktail recipe
Sparkling Cranberry Ginger
Enjoy a glass or two of my Sparkling Cranberry Ginger Cocktail. It's a warming and fiery blend of cranberries, ginger beer and cranberry liqueur.
Cranberry Gin Cocktail
This is definitely going to be a Christmas favourite! My Christmas Cranberry Gin Cocktail is a Christmas twist on a classic gin cocktail. A part of an easy cocktail recipes round up.
Easy cocktail recipes – The Lychee Martini
Enjoy a sip on a Lemon Lychee Martini. A mix of limoncello, sweet lychee juice mixed with vodka and topped up with the double lemon mixer from Double Dutch.
Go to the lychee martini recipe
In this easy gin prosecco cocktail, I create a simple drink that is a perfect party drink all year round. I used Jaffa Cake gin, a lovely spirit that has the iconic chocolate and orange flavour while also being alcoholic. If you love citrus and chocolate you are going to love the chocolate orange Jaffa Cake Gin Spritz cocktail. One of the easiest gin cocktails to make.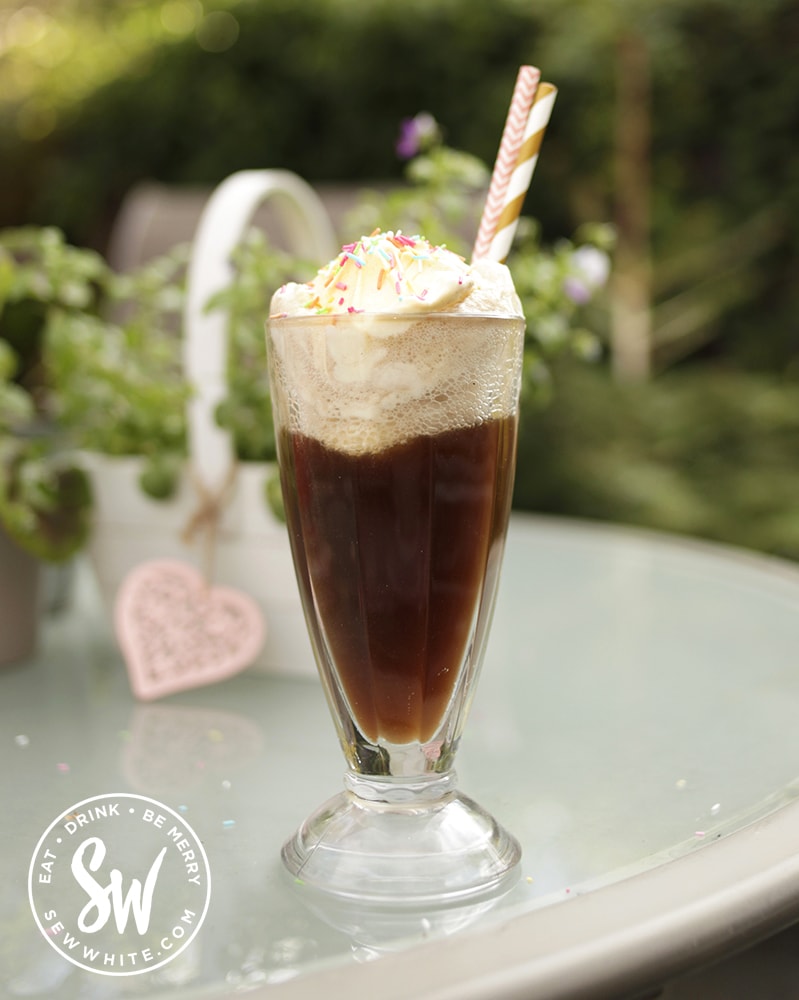 This Boozy Cola Float Recipe is the best of childhood drink memories and adult boozy cocktails. A bourbon and coca-cola mix topped with vanilla ice cream is a joyous mix. It takes the lovely coca-cola float to a special cocktail level. This is a perfect summer cocktail for parties and best enjoyed in the sunshine.
What can I make with white rum?
White rum is a hugely versatile spirit to be use for cocktails and it doesn't just have to be a mojito. It works in a similar way to vodka in that it goes with so many other flavours. It doesn't have a hugely strong taste alone which means it mixes so well. White rum goes with fresh fruit juices if you want to make a tall drink. Add elderflower and top up with lemonade for a delicious twist on a cocktail. Traditionally white rum is paired with lime and mint which of course works so well but I promise if you have a bottle of white rum you should try these cocktails.
White rum pineapple cocktail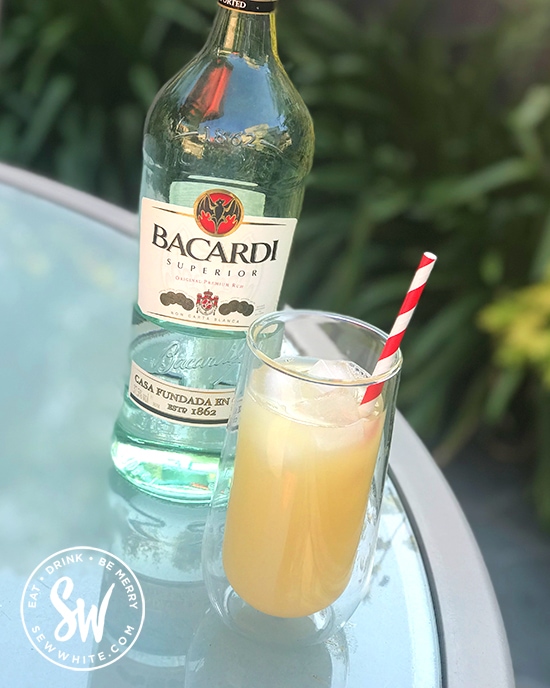 A fresh and fruity easy drink, the White Rum Pineapple Cocktail is quick to make. This no shake, tall drink will refresh you on a sunny day at home or will be a hit at a party or event with friends and family.
White rum elderflower cocktail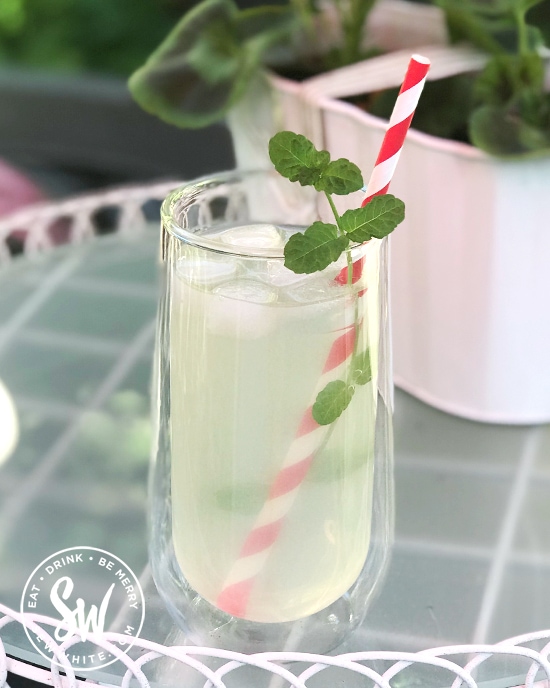 This White Rum Elderflower Cocktail is a super easy tall drink perfect for summer days to enjoy in the sun. It is a great easy cocktail recipes to make with white rum.
Malibu Vodka Cocktail with Pineapple Juice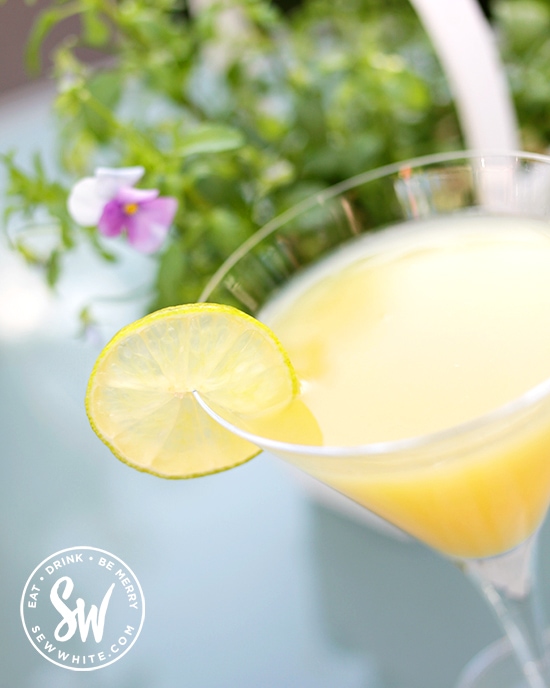 Looking to make an easy cocktail using Malibu? This is the recipe for you! This Malibu vodka cocktail tastes divine and is so easy to make. Add the ingredients to the glass, give it a little stir and you are ready to sip in style.
Go to the Malibu Vodka Cocktail Recipe
Prosecco easy cocktails recipes
Raspberry rosemary fizz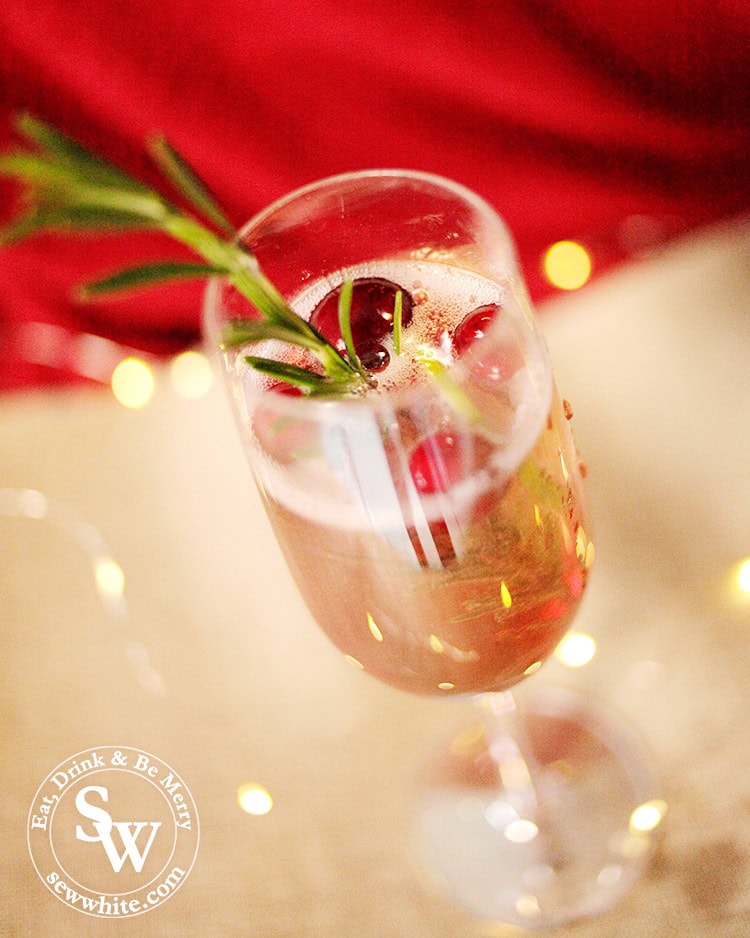 This Christmas cocktail is a quick and easy one to make and tastes wonderful too. Raspberry Rosemary Fizz is a mix of raspberry liqueur topped up with fizz.
Rose and Elderflower fizz
A delicious Rose and Elderflower Fizz perfect for the sipping in the sunshine. A great party drink that is easy to assemble and easy to enjoy.
Espresso coffee and chocolate martini
This is the fabulous mix of chocolate and cocktail. My Chocolate Flat White Martini can be a drink or even pudding! This is served with an Easter twist but leave them out to enjoy them for the rest of the year.
Baileys Flat white Martini
The wonderful Baileys Flat White Martini is far more of a pudding than a drink. It's rich and smooth Martini. If you love Baileys you will love this.
The best sharing easy cocktail recipes
Spring Gin Lemonade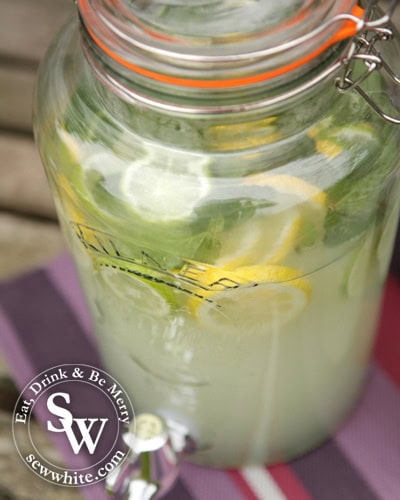 This is a great summer sharing cocktail. It's easy to make and the reason I love it is that you can make it and it's done. You don't have to make loads of drinks for your guests at parties.
Christmas Punch
My Christmas punch is out of this world for winter events. It looks so beautiful and like the other spring gin you can make it and leave it to be enjoyed. It can be made with vodka, gin or spiced rum.
Non alcoholic cocktail recipes
Elderflower and rosemary lemonade
This is a beautifully light and floaty drink which tastes incredible on a hot day. It's sophisticated and mixes together that beautiful floral elderflower with the earthy rosemary.
Watermelon and lime mocktail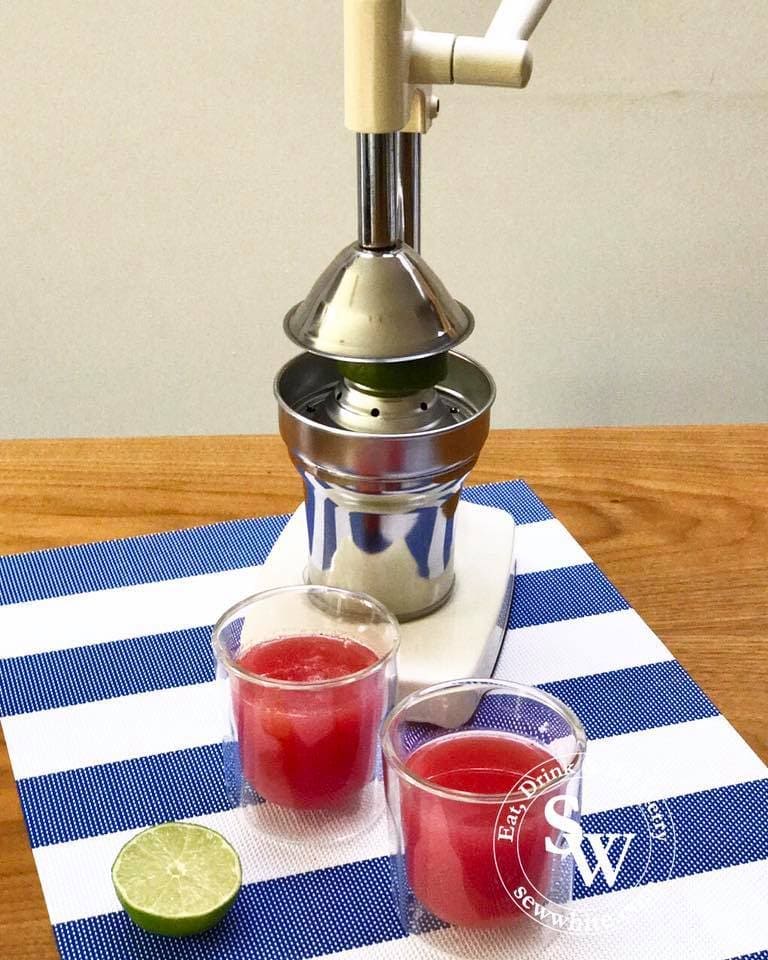 The watermelon and lime mocktail is a simple drink which is mouth-wateringly delicious. Perfect for the whole family to enjoy. Watermelon is a bit messy but it's worth it.
Follow me on Instagram to see what I've been making recently. www.instagram.com/sewwhite