Looking to make an easy cocktail using Malibu? This is the recipe for you! This Malibu vodka cocktail tastes divine and goes into my collection of easy cocktails. Add the ingredients to the glass, give it a little stir and you are ready to sip your Malibu Cocktail in style.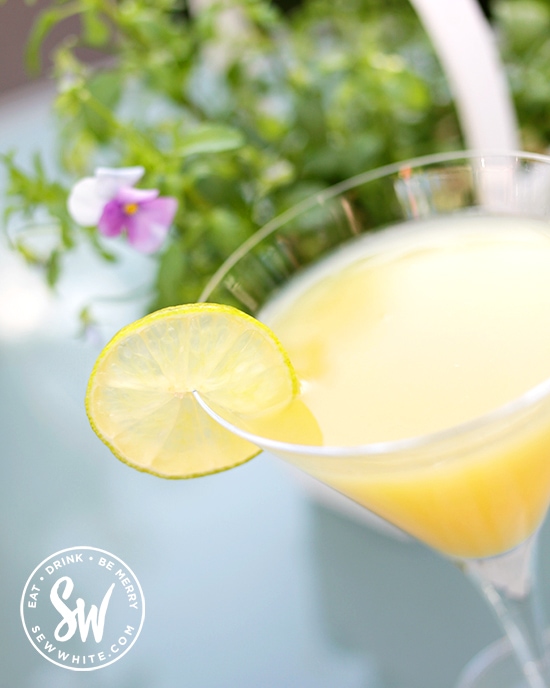 It's always time for a cocktail right! I can't wait to get making these for friends again soon. This Malibu cocktail is so easy to make and won't take long if you are making them for guests.
The perfect taste of summer with the Malibu vodka cocktail
With lockdown and social distancing still going on and holidays and travel looking a bit more anxiety driven right now, I have created this recipe to act as the stand in between home and holiday. I can imagine drinking this on a beautiful beach with the feet on the sand and the waves washing over them. I'd love a holiday about now!
A cocktail for a drinks dispenser
This cocktail can easily be turned into a brilliant drink for a big glass drinks dispensers. I've fallen in love with them after many days on Pinterest looking for summer drink ideas. Depending on the size of your dispenser you will need to keep the ratios the same but it's easy to up scale.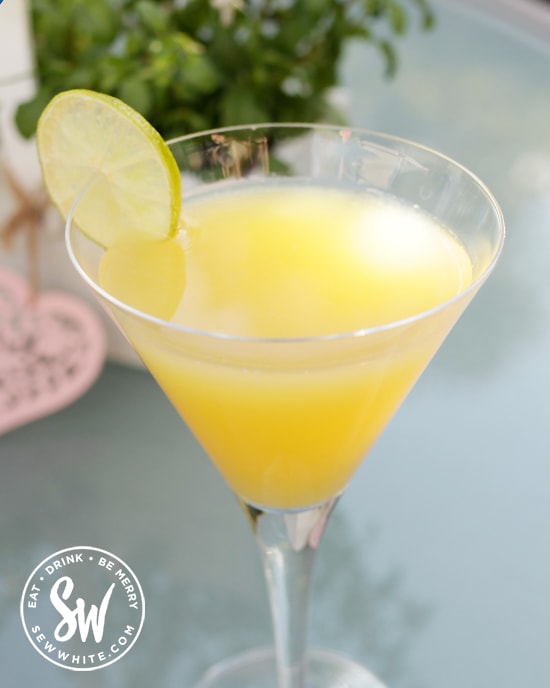 What can I mix with Malibu?
Malibu can be mixed with a range of other spirits and mixers. As Malibu has an iconic taste I'd recommend not having something which is also strong. Vodka is one of my favourites if I want to make the cocktail more powerful.
Malibu is alcoholic but it's not hugely strong so there isn't too much wrong with adding a little extra in my opinion.
In the way of mixers and other things to mix with Malibu the best options are pineapple juice, Coca Cola, lemonade, lime juice for a twist and weirdly, but also delicious, cranberry juice.
In this recipe for the Malibu vodka cocktail, I used Malibu and pineapple juice. Pineapple juice pairs with the beautiful tropical flavours so well and makes a lovely quick drink alone if you want something to think about holiday quickly.
What do I need for an easy Malibu cocktail?
The main part of wonderful Malibu vodka cocktail drink is only 5 ingredients plus ice. The Malibu provides that incredible coconut rum flavour. The vodka doesn't add much in taste but does impact the alcohol side. Adding the fresh lime adds a sharpness to fight against the sweetness. The sugar syrup thickens up the finished cocktail slightly. Then to finish the cocktail you top up with pineapple juice.
Ice cubes
25 ml Malibu
25 ml Vodka
12 fresh lime juice
12 sugar syrup
pineapple juice
How do you drink Malibu Coconut Rum?
Malibu is a soft spirit and there are people who drink it neat. I however think the best way to drink it is with a mixer like Coca Cola, lemonade and the best of all, like in this recipe, simple pineapple juice. If you can juice it fresh the taste is far more amazing than pineapple juice in a carton but even that is wodnerful.
Does Malibu Coconut Rum get you drunk?
Drinking a lot of Malibu coconut rum will get you drink. Although only 21% proof, a lot less than other rums, Malibu is still alcoholic if not over poweringly so. As a lighter alcoholic drink it really works well for hot summer days.
It is a great tall drinks where you want something long and that will last and when it's hot and it's too easy to drink quickly it won't make you drunk too fast.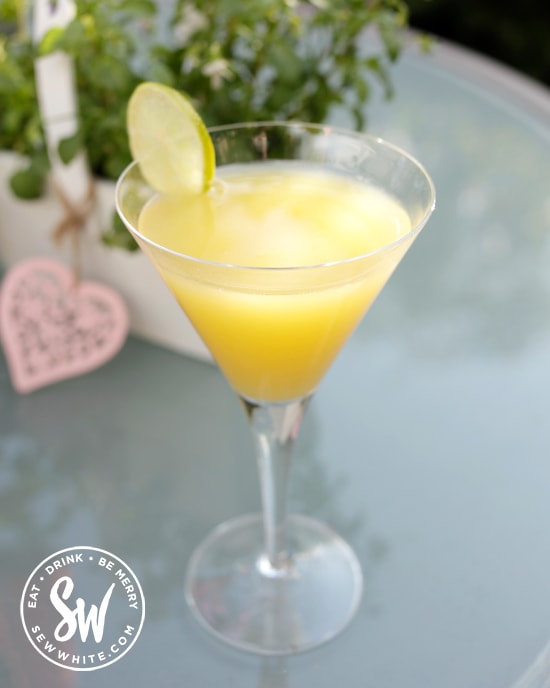 When you make this easy Malibu cocktail you will love how easy it is. Less than 5 minutes to make. I'm sure if you want were short on time and had everything out of the cupboards you could easily do it in a minute or less!
Malibu Cocktail UK
Malibu cocktails are so easy to make and although it was made for the UK the measurements are universal.
what can you mix with malibu coconut rum?
There are so many things you can mix with malibu coconut rum. From the classic pineapple juice to mixing it with lemonade and a twist of lime. It's a fruity rum which is perfect all year. In summer it's amazing to cool down with in the sunshine and in winter it makes you feel like summer isn't too far away.
Pin me for later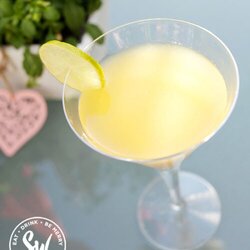 Easy Malibu Vodka Cocktail
This Malibu vodka cocktail tastes divine and is so easy to make. Add the ingredients to the glass, give it a little stir and you are ready to sip in style.
Ingredients
Ice cubes

25

ml

(

25

ml

)

Malibu

25

ml

(

25

ml

)

Vodka

12

ml

(

12

)

fresh lime juice

12

ml

(

12

)

sugar syrup

pineapple juice
Instructions
Add some ice to a cocktail glass for a few minutes while you get the other ingredients ready. This will chill the glass

Add the Malibu to the glass followed by the vodka.

Add the lime juice and sugar and give a little stir very gently.

Top up with pineapple juice and serve.
Notes
I used Ciroc Colada vodka but normal vodka works well.
Nutrition
Calories:
148
kcal
Carbohydrates:
9
g
Sodium:
7
mg
Potassium:
8
mg
Sugar:
9
g
Calcium:
2
mg
Iron:
1
mg
Please note that the nutrition information provided above is approximate and meant as a guideline only.
Follow me on Instagram to see what I've been making recently. www.instagram.com/sewwhite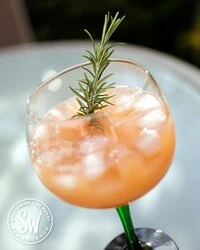 This is an easy yet absolutely delicious Aperol apple cocktail. Apple juice works so well with the iconic Aperol drink and you will want to have more than one of these! Perfect drink for enjoying in the sunshine.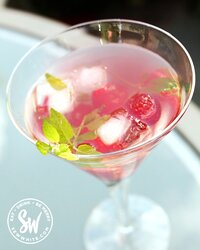 Looking for an easy raspberry cocktail to make at home? This is a super easy white rum and raspberry cocktail perfect for parties and events.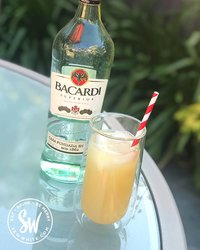 A fresh and fruity easy drink, the White Rum Pineapple Cocktail is quick to make. This no shake, tall drink will refresh you on a sunny day at home or will be a hit at a party or event with friends and family.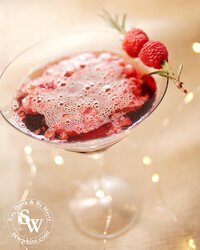 This delicious Rum and Raspberry Cocktail is always a winner at a party. The spiced rum and raspberry flavours work so incredibly well together.
My Blueberry Gin and Tonic Recipe is a perfect drink for any event or just a really good evening when you're after a fruit gin and tonic. A simple blueberry gin cocktail which takes seconds to make and is a perfect summer cocktail.